How to Ditch Dieting for Good
By Nmami Agarwal 16-Mar 2020 Reading Time: 4 Mins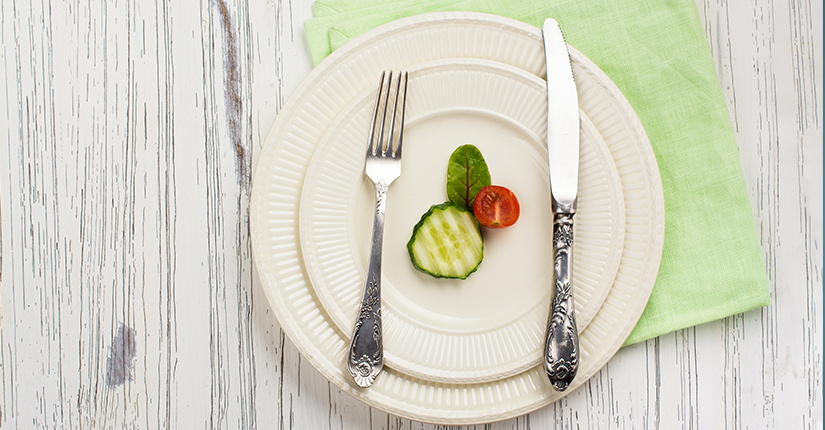 'Dieting' is a term which brings a thought of restrictive food choices, calorie counting and frequent episodes of weighing yourself on the scale. But dieting could be healthy too.
Traditional diets were too rigid and didn't allow much options to eat but now the word 'diet' is no longer just restricted to a meal plan, instead its habit, it's a sustainable change.
To adopt an empowering lifestyle that is sustainable in the long run, here are a few tips to ditch the diet for the good:
Do what you feel is best for you
Not every diet may work for you and not always following a gym diet may give you a good body. Diet is a diverse option and works differently for everyone. A person for weight loss will have a different diet than a person who has medical conditions like diabetes, Alzheimer's and heart diseases. Making healthier nutritious choices like avoiding soda, fried foods and spices can help you. Further exploring new foods will always give you a scope to learn what works best for you.
Stressing won't help
While weight loss can give you confidence, happiness and motivation, the opposite might be true as well. Weight gain can cause stress and it can further lead to overindulging in binge eating. Controlled stress levels will help you make smart choices and decisions based on food. Engage into activities like exercising, journaling, spending time with friends, meditation or whatever works best for you.
Mindful eating is the key
The term 'unconscious eating' is something real and accidentally opening a bag of chips while watching TV after lunch, even when your tummy is full could be an example of the same. Usually, this thing is due to triggers and each person may have a separate trigger factor. Maintain a food diary and map your habits to understand where and what you might be doing wrong.
Sleep affects diet
Sleep-deprived can make you feel more hungry and may lead to overeating. Set your routine where you can prioritize sleep and make wise choices even when cravings develop. You must have noticed how less motivated you to feel to prepare a meal or to follow a diet plan when you are sleepy or exhausted. Sleep deprivation can make your brain crave for more junk food.
Follow a realistic diet
One should remember that moderation is the key. Avoiding your favourite foods isn't the right way and may lead to the development of cravings. Completely avoiding foods may not work in the long run. It is significant to allow yourself a cheat meal at least once a week where you can indulge in food from time to time.
Over to you
It all depends on making healthier choices over a period of time and sticking to a good eating plan and lifestyle. Healthy eating should help you come out of stress and not create stress.