Refreshing Sattu Drink
By Nmami Agarwal 25-Mar 2023 Reading Time: 1 Mins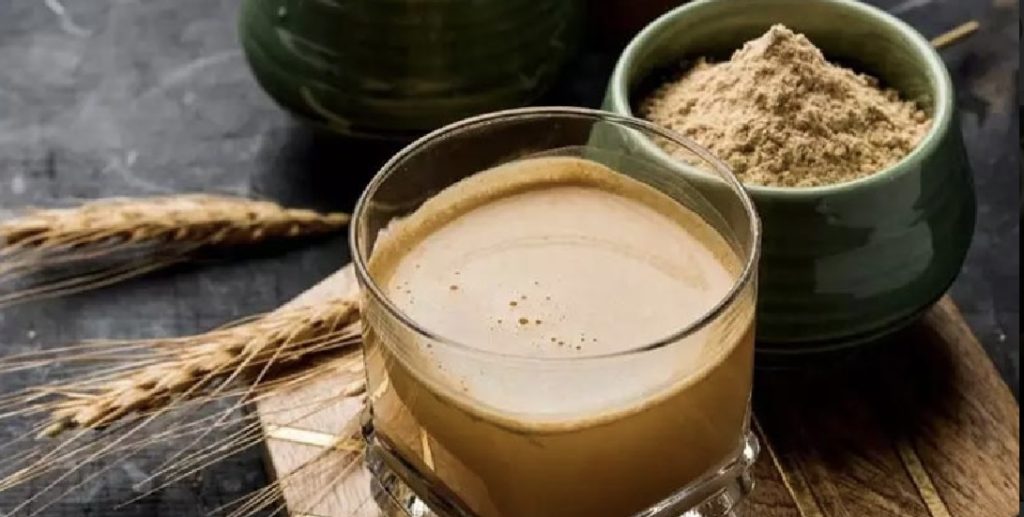 INGREDIENTS
4 cups or ½ litre chilled or room temperature water

2 tsp lemon juice

½ tsp roasted cumin powder

2 tbsp roasted black chickpea flour

2 tsp chpped mint leaves

½ tsp chopped green chillies

2 tsp grated raw mango

1 tsp organic jaggery

Black / rock salt to taste

Ice cubes (if desired)
METHOD 
Take 2 tumblers and divide water equally.
In each tumbler, put 1 tbsp of sattu.
Add organic jagger for taste then add a pinch of black or rock salt, lemon juice, cumin powder, green chilli, grated raw mango and mix everything well using a spoon.
After mixing well, add ice cubes if desired garnish with mint leaves and serve fresh. 
NUTRITIONAL BENEFITS
Sattu drink is great source of energy it cools your body during scorching heat of the summers it is good source of dietary fiber, vitamins and minerals and has low glycemic index making it ideal drink for diabetics as well.
CALORIE COUNT 
| | |
| --- | --- |
| Carbohydrates: 22 g  | Protein: 6 g |
| Fats: 2.1 g | Calories: 150 kcal |
OVER TO YOU 
Sattu drink is healthy, cooling and refreshing during summers it is quick, fuss free and beneficial. It replenishes the lost nutrients in the body due to heat and keeps you well hydrated.