Strawberry chocolate smoothie
By Nmami Agarwal 17-Sep 2020 Reading Time: 1 Mins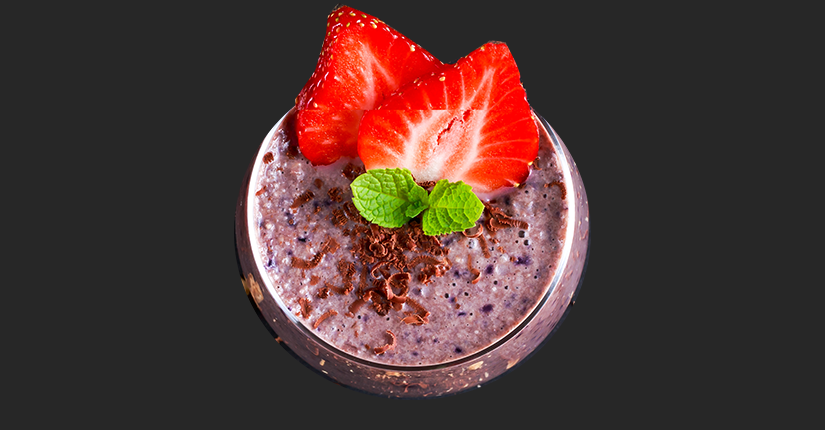 With the summers on the way, comes a variety of smoothie ideas to sip in to beat the heat. The creamy and chocolaty strawberry smoothie satisfies all the chocolate cravings and can fulfil the desire of desserts as well.
Nutritional Benefits:
Strawberries are rich in vitamins and minerals such as Vitamin C and K. These are low-calorie, fibre-rich and abundant in antioxidants and polyphenols. Strawberries give protection from heart diseases, cancer, and high blood pressure and also help those suffering from diabetes.
Ingredients:
10 grams strawberries
50ml unsweetened chocolate almond milk
1 teaspoon honey
1 teaspoon unsweetened cocoa powder
Per Serving:

Nutrition Info
Amount
Calories
33 kcal
6.4 grams
Protein
1.4 grams
Fats
1.5 grams
Method:
Add all the ingredients in a blender to blend.
Adjust the amount of almond milk as per consistency.
Serve chilled by topping with cocoa powder, fresh cut strawberries!
Over to you:
Enjoy this chilled glass of smoothie and relish your sweet cravings!