Delhi's Biggest Facility Having 10K Beds to Be Ready by June End
By Nmami Life Editorial 23-Jun 2020 Reading Time: 3 Mins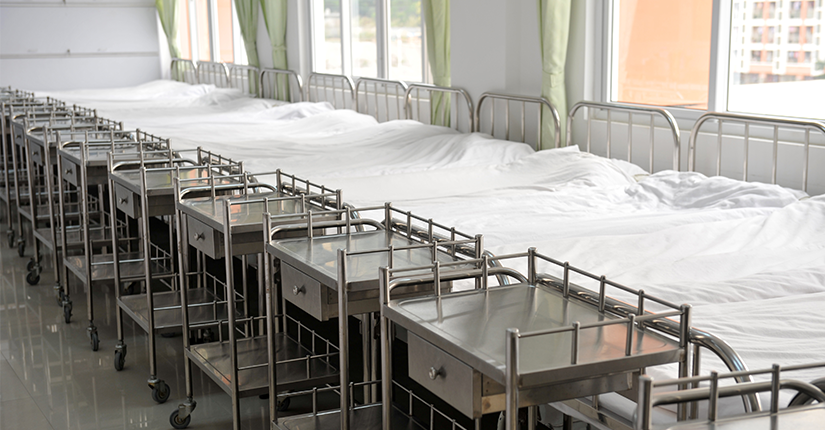 The largest facility with 10K beds is getting ready at Chhatarpur in South Delhi to fight a sudden increase in the number of COVID-19 cases. It will be totally active by the end of this month. As per the sources, "it will receive paramilitary assistance and source doctors and health professionals from other states as well." A senior official said, "The facility contains multiple-beds and its structure is made of a metal tent at the Radha Soami Satsang Beas campus. It will be 1,700 feet long and 700 feet wide with 200 enclosures having 50 beds each."
Delhi's LG and other government officials visited to check the campus and the overall arrangement on Sunday. The district magistrate of South said that half of the work is completed and the facility will be serviceable in just a few days. The logistics were operated well and we have already started the work of polyvinyl flooring that is quite helpful and sort the process of mopping and disinfection.
The government has worked on various aspects like how people can reach to the facility during the medical emergency and said that preparations of ambulance connectivity were already being made and ambulance will come from major hospitals. An official said that an estimate of 400 doctors and 800 paramedical specialists will be required for the effective functioning of the facility. An official said that the facility is going to hire the staff openly. They have also hired a building just next to the facility that will provide shelter to the professionals coming from other states. The government is working on medical equipment like oxygen facilities and many others that will be needed and installed for those who will be suffering from intense symptoms.
As per the health department, a huge rise of 1 lakh COVID-19 cases will be seen by the end of this month and can also go beyond 5 lakh by the end of the month of July. It is quintessential to get ready for these situations and this facility of 1 lakh beds in the National capital will be of great help to tackle the pandemic.
Footnote
While the government is busy in recognizing and preparing the large banquet halls, community halls and stadiums for the pandemic COVID-19, this huge makeshift facility at the Radha Soami Satsang Beas will help in fighting off the large cases while easing out the current scenario in the National capital.