5 Interesting Ways to Add Vegetables to Your Diet
By Nmami Agarwal 23-Nov 2021 Reading Time: 4 Mins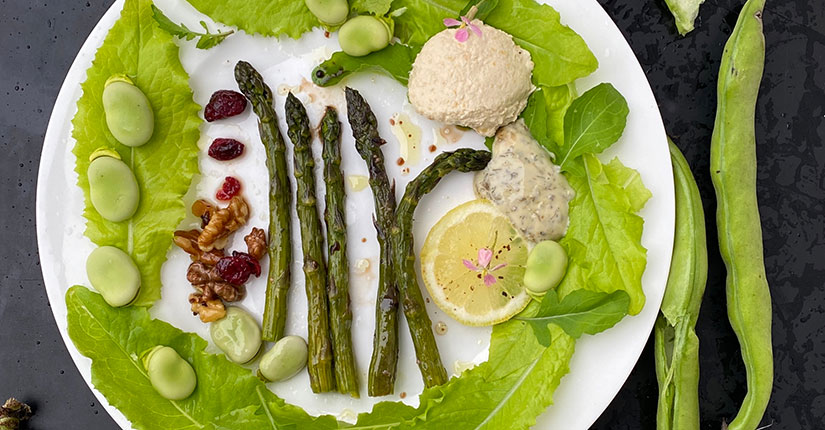 Including vegetables in our meals is extremely important, this is because vegetables contain essential nutrients and antioxidants which help in boosting our health and well-being. For people looking to lose weight, it is necessary to have vegetables in your diet since they contain fiber, lower calories, and adequate energy. However, due to the chaotic schedule and busy lives, people often forget to add these nutritious veggies in their diet. Moreover, due to lack of preparation, vegetables might not be appetizing and flavourful enough but not anymore! To make sure that you consume vegetables without being bored of them, here we bring you some interesting and easy ways –
Sauces – For many dishes like pasta and curries with sauces vegetables, can be blended and mixed. Vegetables like chopped carrot, courgette, red pepper, capsicum, sweetcorn, tomatoes, raw spinach, and broccoli can be added to sauce amidst cooking. These do not affect the taste and coloring of food and often enhance the flavors of the spices used. For pasta, the sauce can include grounded vegetables if bigger chunks spoil its appearance. For vegetables that come with their unique flavor, they can be pureed and roasted and added as an important ingredient in your sauce even though it may not follow the recipe.
Smoothies – Working individuals often do not get enough time to cook breakfast. They follow trends that include fruit smoothies for breakfast. Smoothies are a great way to save time and get all the nutrients you need. Hence you include vegetables in your diet by making your green smoothie. Leafy greens like spinach and kale do not have enough flavor and blend well with any vegetable or fruit. Few vegetables like beetroot have distinct colors and sweetness that may change the taste of your smoothie. So with simple matchups such as sweet with sweet and bland with anything, palatable smoothies are made.
Vegetables as whole meals – Salads and sautéed vegetables can become your meal or snack depending on their quantities. Sprouts, sweetcorn, tomatoes, carrots, cucumbers along with sautéed vegetables like zucchini, broccoli, mushrooms, bell peppers make for a lavish and nutrient-rich meal that can be flavourful with enough spices.
Soups: Blending your veggies into quick soups is a wholesome way to eat your veggies without additional calories. Soups can be prepared easily and can be enjoyed at any time of the day.
Baked chips: Converting your vegetables into quick baked crispies is another way to consume more vegetables. Beets, sweet potatoes, and kale can easily be converted into a crunchy snack.
Footnote
There are many ways vegetables can become a part of your daily diet. Above written additions are a smarter choice and can be prepared easily. Do try these and let us know how you enjoy your vegetables.