Health Journey of a Woman- Menopause and Afterlife
By Nmami Agarwal 07-Mar 2020 Reading Time: 6 Mins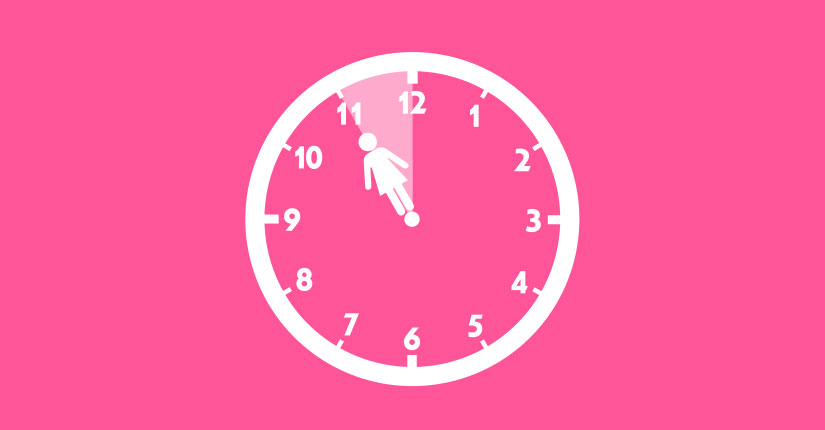 Aging is a natural process and every human being goes through this phase, there is nothing sad about it because it's a fact. When it comes to women, there are certain changes in a woman's life she experiences and it's a crucial time for her. These bodily changes might make it difficult for her to cope up with all the stress and anxiety but at the same time they are inevitable. A woman in her 50's-60's goes through some of the major affecting changes and some of them are as follows:
Menopause: The most common and major change that a woman going through her 50's is menopause. It's the time of cessation of the monthly periods of a woman. It's the end of the reproductive years in a woman; menopause is detected by the missing of periods for a whole year. The reproductive cycle begins to slow and then stops. This cycle has been in working since puberty and menopause happens when the ovaries make less of a hormone called estrogen. This leads to irregular periods and gradually stops. To make the menopause, a soothing phase, and women can exercise, practice yoga, meditation and some regular exercises which may help the procedure happen without any problem.
Sleep cycle: As higher the age approaches, the sleeping pattern tends to change and some of the people find it harder to sleep. They often get up between the sleep and wake up early in the morning. It is hard for them to get a sound sleep as the aging causes anxiety and discomfort. Women, as they start ageing often find themselves in such a position. Sleep deprivation can eventually cause mental illness and to avoid this, everyone is advised to practice meditation, which will help relax the mind and help you sleep better.
Hormonal change: 50's-60's age is the period where woman goes through a lot in life. The changes in the body gets hard for one to handle as there is menopause happening and as a result, hormonal imbalance of estrogen and progesterone also affects the vaginal functioning sexually. Hormonal changes in the female body leads to different mood swings and irritation as well.
Fragile bones and knee issues: Ageing causes bones to get weaker and the immunity of woman tends to decrease with time. Pain in the knee might be because of higher Body Mass Index (BMI), previous knee injury or radiographic osteoarthritis (joint deterioration). The pain in the knee might also be a symptom of osteoporosis.
Back problems: Osteoarthritis, wear and tear arthritis of the facet joints is common in women; this might be due to the ageing or being overweight or obese. An ageing woman should always try to keep herself fit by having iron and calcium rich diet and exercise as needed.
Women at the age of 50's and 60's are more likely to be emotionally inclined because of the hormonal changes and might also be a bit disturbed due to it. Ageing happens to be hard for everybody as at that part of the time you start getting dependent on others and life becomes a bit slower than usual. This phase can be easier if one practices yoga daily and stays active all day.
Over to You
Your lifestyle matters the most and if you want a happy and healthy life in your 50's and 60's, set a good routine and don't let age be an excuse for anything. The body needs fuel and food is the best fuel you can provide which can be a medicine and cure in it to save you from those heavy doses of medicine. Have a diet full of nutrients and do workout for the body to keep working.