Winter Root vegetable salad
By Nmami Agarwal 07-Jan 2021 Reading Time: 2 Mins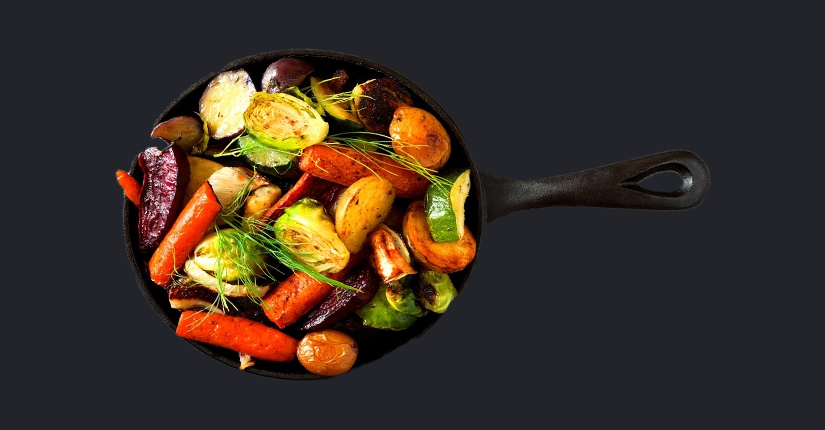 Winter vegetable salad is a salad which will keep you fuller for a longer period of time. This salad is enriched with the goodness and nutrition of winter vegetables.
Nutritional Benefits
Sweet potatoes are a healthy option instead of potatoes. They are rich in Fiber, vitamin B and Vitamin C. Beetroots are an ingredient which are highly rich in folate, iron and vitamin C levels. They are also rich in fiber thereby facilitating digestion. It is also said to improve blood flow and lower the blood pressure. Corn are rich in dietary fiber, Vitamin B12. They are also a fair source of folic acid and iron, thus helping in production of red blood cells. Carrots are rich in vitamin A, iron and folic acid levels which is good for your vision.
Ingredients
15 grams sweet potato
15 grams beetroot
15 grams carrot
10 grams baby corn
20 grams onion
5 grams olive oil
1 tsp Lime juice
1 tsp dried oregano
1 spring fresh coriander leaves
Salt and pepper as per taste
Per Serving:

Nutrition Info
Amount
Calories
109.3 kcal
Carbs
8.2 grams
Protein
2.4 grams
Fats
6.7 grams
Method
Firstly boil the sweet potatoes, beetroot, carrot, corn and let them cool for some time.
Meanwhile prepare the dressing with onions, lime juice, salt and pepper and coriander leaves in a blender. Blend into a smooth paste.
Grill all the vegetables seasoned with oil, salt and pepper on a griller.
Assemble all the vegetables along with the dressing and serve hot.
Over to you
So, try this amazing winter vegetable salad along with your meals or a bowl of freshly made soup served hot.