Roasted Radish Plate
By Nmami Agarwal 04-May 2021 Reading Time: 1 Mins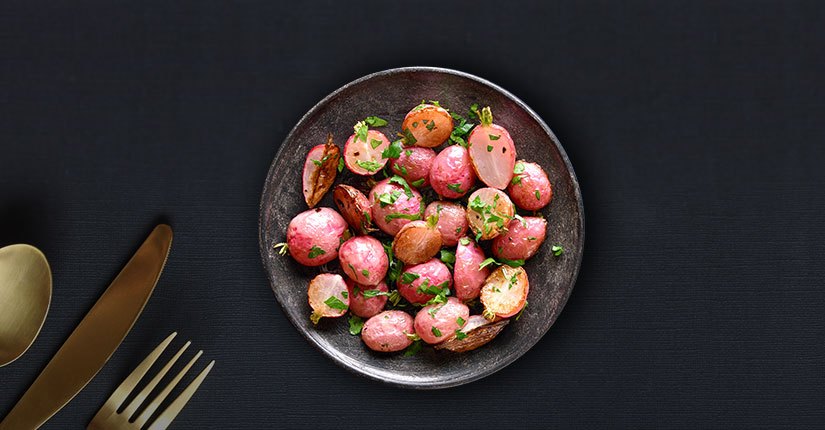 Roasted radish plate is an amazing dish which is very simple to make and is high on nutrients and offers amazing healthy benefits. It is a perfect snack to munch upon whenever you feel hungry and are looking out for some quick and nutritious snack.
Nutritional benefits –
Radishes are a great source of antioxidants and many more minerals like calcium and potassium. These minerals help in controlling blood pressure thereby improving the blood flow.
Ingredients –
40 grams of radish (quartered)
1 teaspoon oregano
1 teaspoon olive oil
Salt and pepper as per taste
Calorie count
Per Serving:

Nutrition Info
Amount
Calories
58.6 kcal
Carbs
2.6 grams
Protein
1.1grams
Fats
5.5 grams
Method –
1. Firstly, preheat the oven or air fryer to 375 degrees.
2. Next, toss the quartered radishes with seasonings & salt and pepper.
3. Now place the radishes on a greased tray in the air fryer.
4. Let it cook until crisp by stirring occasionally.
5. Serve and enjoy.
Over to you-
Roasted radish plate is a healthy swap to unhealthy snacks. Along with this it can be a top pick for your starters in the evening.