Pumpkin Apple Smoothie
By Nmami Agarwal 21-Oct 2020 Reading Time: 1 Mins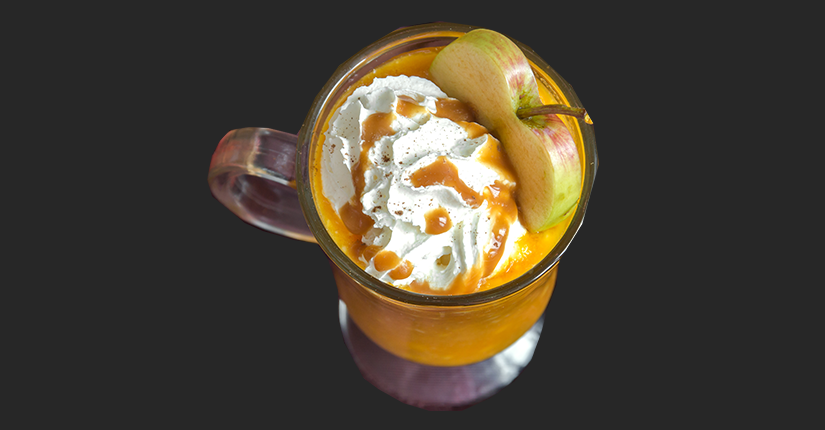 Pumpkin and apple are the perfect pairing in a smoothie. This healthy pumpkin smoothie with apple is great for breakfast. It is made with a pinch of cinnamon and will keep oneself full for hours.
Nutritional Benefits:
Apples are a popular fruit, containing antioxidants, vitamins, dietary fibre and other range of nutrients. Pumpkin is a plump, nutritious orange vegetable, and a highly nutrient dense food. It is a magical combination platter of vitamin A and C.
Ingredients:
20 grams oats
20 grams plain yogurt
20 grams apple, cut into pieces
15 grams pumpkin, cut into pieces
20 ml almond milk
½ teaspoon cinnamon powder
Per Serving:

Nutrition Info
Amount
Calories
109 kcal
Carbs
16.7 grams
Protein
3.5 grams
Fats
2.3 grams
Method:
Place oats in a blender and blend until finely chopped.
Add the remining ingredients in a blender and blend until smooth.
Pour in some ice and serve it cool.
Over to you:
Do try this enriching smoothie with the richness of pumpkin and sweetness of apple.