Iodine rich Fish Stew
By Nmami Agarwal 19-Jan 2021 Reading Time: 2 Mins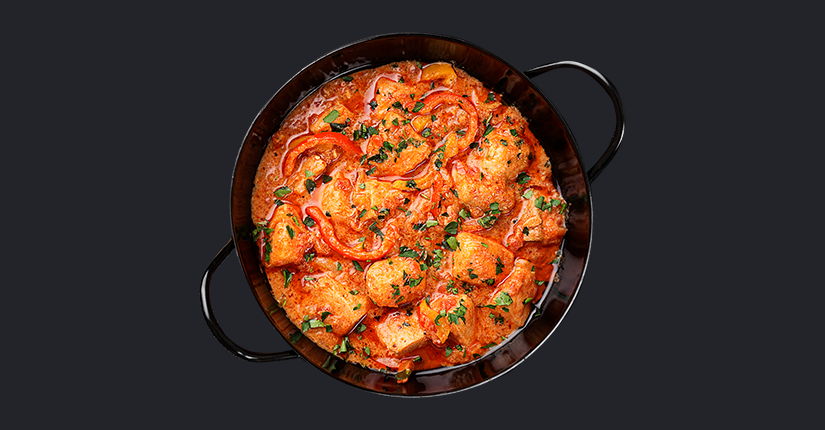 Fish stew is extremely easy to prepare a dish that is rich in iodine and is a wonderful dish to add to the meals to support thyroid health. It is prepared in minutes with simple ingredients for the ideal weeknight meal. This is a great alternative to the expensive filet of fish as it can be prepared with fish scraps.
Nutritional benefits:
Fish is a low-fat high-quality protein, filled with omega-3 fatty acids and vitamins such as D and B2 (riboflavin). It is also rich in calcium and phosphorus and a great source of minerals, such as iron, zinc, iodine, magnesium, and potassium.
Ingredients:
1 teaspoon of ghee
½ teaspoon olive oil
20 grams onion
10 grams tomatoes
1 teaspoon coarse sea salt
¼ teaspoon black pepper
¼ teaspoon red pepper flakes
30 grams white fish (cut into chunks)
10 grams Italian parsley
100ml fish bone broth
Per Serving:

Nutrition Info
Amount
Calories
137 kcal
Carbs
2.8 grams
Protein
8.5 grams
Fats
10.1 grams
Method:
Take a medium-sized skillet and add in some ghee and olive oil.
Add in chopped onions and sauté for a few minutes.
Then add in the chopped fish chunks and sauté for about a minute to cook the external part of the fish.
Mix in the chopped tomatoes and parsley and then add in some fish bone broth and bring the gas to simmer.
Add in the salt, black pepper, and red chili flakes and let it simmer for 1-2 minutes
Serve it hot!
Over to you:
Fish stew is very nutritious and provides warmth. They are extremely easy to prepare and are a lovely weeknight meal to include in our daily lives.