Fruit Infused Chamomile Tea
By Nmami Agarwal 20-Nov 2021 Reading Time: 1 Mins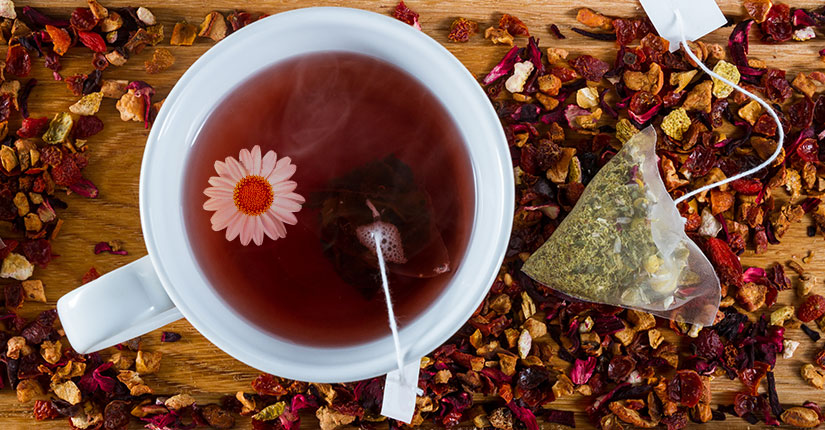 Fruit Infused Chamomile Tea is a revitalizing and reinvigorating drink to try upon. Made with fruits, this is a perfect refreshing tea for you!
Nutritional Benefits:
Chamomile tea is anti-inflammatory. It also helps with proper sleep and relaxation. Berries are excellent source of Vitamin C which provides you with antioxidants and builds immunity.
Ingredients:
1 Chamomile tea bag
10 grams orange
10 grams berries
3-4 mint leaves
1 inch ginger
1 lemon wedge
2 cups boiling water
Calorie Count:
Calorie = 18.2 Kilo calories
Protein = 1.5 grams
Carbohydrates = 3.4 grams
Fat = 2.5 grams
Method:
Firstly, brew together chamomile tea bags, orange, berries, mint leaves and ginger for few minutes. Now, use lemon wedge for each cup.
Serve hot.
Over to you:
Try out this super amazing and refreshing tea and pamper yourself with its flavour.