Fennel and Ginger Tea
By Nmami Agarwal 25-Nov 2021 Reading Time: 1 Mins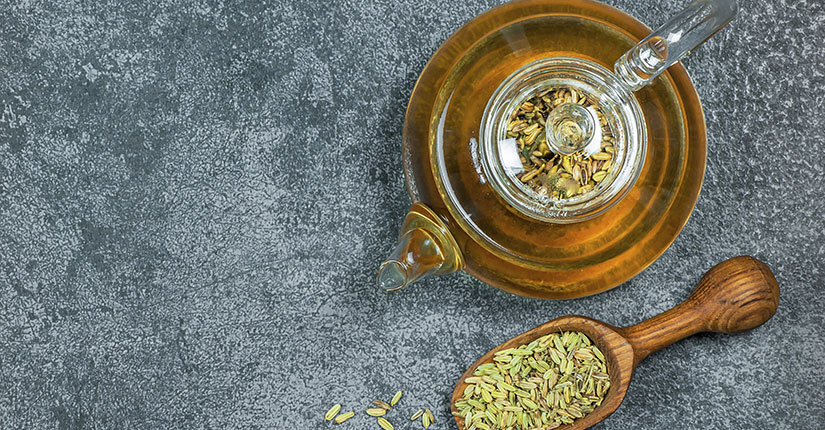 Fennel and ginger tea is a blend that provides you with ample nutritional benefits along with an amazing taste.
Nutritional Benefits:
Milk is highly rich in calcium and high biological value protein levels, thus it is helpful in building up bones in our body. On the other hand, ginger is known for its anti-viral, anti-bacterial properties.
Ingredients:
50 ml of Milk
½ teaspoon honey
½ teaspoon tea leaves
1-2 inch Ginger slice
½ teaspoon fennel seeds
1 cup water
Calorie Count
Calorie = 10.8 kilo calories
Protein = 0.1 grams
Carbohydrates = 2.4 grams
Fat = 0.0 grams
Method:
Take a pan and boil the water along with fennel seeds, ginger slices and tea leaves.
Meanwhile, heat milk with honey and pour it into the water.
Bring the tea to a boil.
Serve hot.
Over to you:
So try this Fennel and ginger tea at home and sip upon an amazing flavour along with the dose of health and nutrition.