Banana & Green Smoothie
By Nmami Agarwal 11-Jan 2022 Reading Time: 1 Mins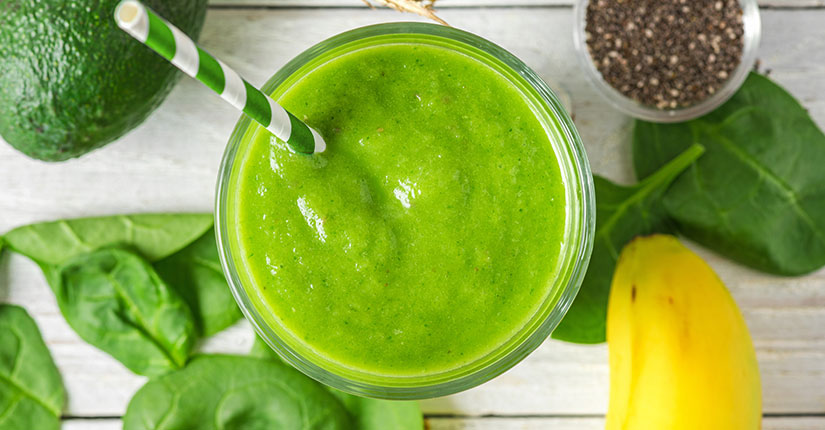 Sip on this banana green smoothie packed with nutritious goodies. It's a great way of adding veggies to the diet and getting that instant energy in the morning itself.
Nutritional benefits:
Spinach is a super healthy green that is good in vitamin K, calcium, and iron. The antioxidants present in spinach help in removing toxins and the calcium and phosphorus help in bone development. Banana is good in potassium and helps in filling the stomach and improving digestive health. Yogurt is a good source of protein, calcium, and good live bacteria and is good for weight management and the immune system.
Ingredients:
20 grams spinach
30 grams banana
20 grams carrot
1 date
15 grams yogurt
Calorie Count
Calorie
72 Kcal
Protein
2 grams
Carbohydrates
16.7 grams
Fat
0.4 grams
Method:
Blend in all the ingredients along with some water in a blender to attain a smoothie consistency.

Over to you:
The banana green smoothie is a very easy-to-prepare nutritious breakfast on the run that is filling and requires simple ingredients!