Try these Safe and Sound Superfoods to Get Rid of Acidity
By Nmami Life Editorial 17-May 2020 Reading Time: 5 Mins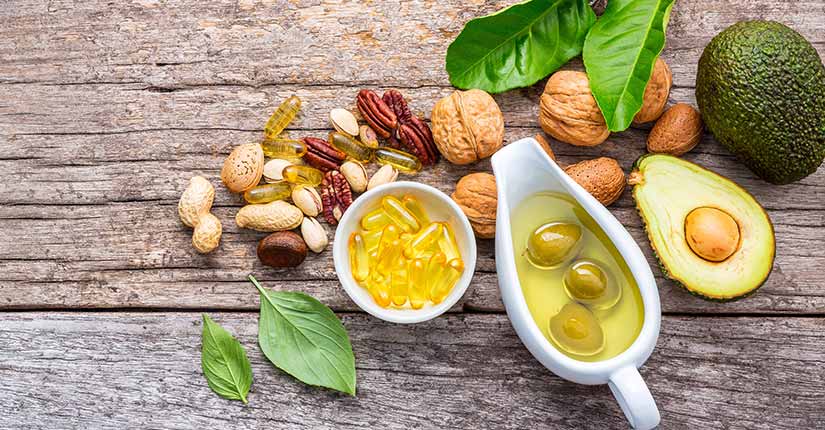 Agree with it or not, we all face acidity at some point in time. Due to the gas and burning sensation in the stomach, acidity can make you feel uncomfortable while lowering your energy levels. Overconsumption of food, eating junkies or acids rich foods, no or less physical activities and deprived gut health- there can be plenty of reasons for acidity. Consumption of certain foods can help in solving the acidity while soothing the irritation and burning sensations in the stomach. Today, we bring you a list of foods that are easily available in your kitchen cabinets and can help you in getting rid of the acidity. Other than foods, some lifestyle habits like slowly chewing the food and avoiding oily and junk foods are great in curing the acidity naturally.
Here are some natural superfoods that you should definitely incorporate in your diet if you are suffering from acidity.
Buttermilk: India is well known for its great range of foods and drinks! Out of all of them, one such refreshing and energising drink is- buttermilk. Consumption of buttermilk not only soothes the taste buds but it also helps in solving the problem of gas and acidity in no time. Lactic acid is found in buttermilk that can help in curing the acidity in the stomach. Consuming a glass full of buttermilk after having your meal is effective in solving the acidity. You can also add black pepper, cumin seeds and mint in it to enhance the taste and its effects.  
Ginger: Beneath its brown peel, ginger conceals numerous health benefits. Ginger contains a compound known as gingerol which is great in neutralizing the acids in the stomach and aids in digestive health. Ginger also contains anti-inflammatory properties and can easily cure the gas, bloating and other stomach problems inside the body. Slice a piece of ginger and chew it or you can grate some ginger and squeeze out its juice and consume a spoonful of it twice or thrice a day. Another great way of consuming ginger is to boil some fresh ginger with some water and drink it up.
Fennel seeds: Fennel seeds are easily available in the kitchen and they offer great benefits to the body. It helps in regulating blood pressure levels and helps in treating constipation, indigestion, acidity, gas and bloating. Chewing fennel seeds after consuming a meal not only freshen up the breath but also cure the acidity. You can also prepare fennel water to make your digestive tract healthy and to get rid of acidity.
Basil Leaves:

Basil leaves not only act as a great refresher but it also helps in giving the instant relief from acidity. Basil leaves provide numerous health benefits and enhance digestive health like nothing else. Chew some basil leaves directly or you can boil some leaves of basil in the water and sip it the whole day to treat acidity and other digestive problems.
Footnote
Try these above-written foods if you are suffering from acidity and other digestive problems like gas and bloating. These superfoods can easily be found in your kitchen and are natural and offer you great health benefits as well.