5 Food Safety Tips to Must Follow in Monsoons
By Nmami Agarwal 10-Jul 2020 Reading Time: 5 Mins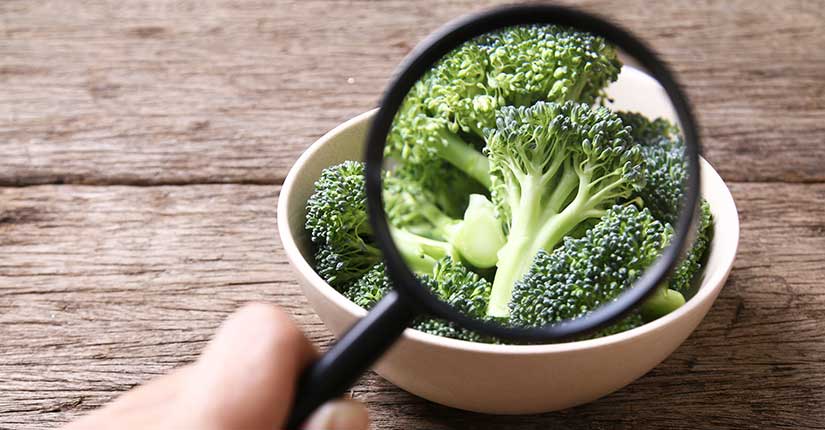 Monsoon brings a sigh of relief to the scorching heat and rising temperature but it also takes along various infections and health ailments. While this season is joyful, but it requires special care to the health and food you are consuming to lower down the risk of various monsoon ailments. The germs and microbes increases in the rainy season that can destroy your health while taking you close to certain foodborne diseases and infections. Food safety and healthy eating is a crucial thing to focus during this period. This not only lowers down the food-borne diseases but also fills you with correct energy that you keep you going during this season.
Here are 5 food safety tips that are must follow during the season of monsoon.
Don't consume cut fruits and vegetables: This is the first and foremost step to keep your food safe and to avoid any risks of health ailments. As soon as you cut fruits, consume them. Don't let the cut fruits open for a longer period of time to avoid any contamination of microbes. It is important that you only consume fruits and veggies during the season of monsoon and wash properly before cutting them or consuming them. Similarly, don't consume any store-bought smoothies and fruit juices as these are not fresh and are filled with preservatives to store them for later consumption.
Eat warm and cooked food: Raw foods and vegetables can contain (especially in monsoon) harmful microbes and germs that can easily take a toll on your overall health and well-being. So, instead of having raw foods, properly cook each and every food you consume. Wash every lentil, pulse and veggies you bought before cooking. Vegetables like cauliflower, spinach, and broccoli should be washed with salt water to kill the germs.
Ditch the oily and spicy foods: To avoid any health ailments, always keep a check on what type of food you are consuming. Though oily and spicy foods look tempting during the monsoon season, such foods can create various stomach problems like gas, bloating and stomach-ache. Also, if such foods are bought from open stalls, then there might be a risk of contamination which increases the risk of various diseases like cholera, typhoid, viral infections and flu. Always stick to light and healthy meals during this period to make yourself hale and hearty to boost your energy levels. You can add nuts and seeds, stir fry veggies, oatmeal, eggs and home-made smoothies in your diet.
Give special attention to storing of foods: Just like proper hygiene is important to cook meals, similarly, proper storing of foods during this season is extremely important to keep the diseases at bay. Always refrigerate the cooked food after cooking as soon as you can. Food grains like lentils and pulses must be stored in dry places as they can get fungus in damp places. If you have any leftover food, don't consume it for many days and keep it covered and store properly.
Add healthy and natural ingredients: Adding naturally healthy ingredients in your food while cooking is the key to make not only make it delicious but also to fill it with health soothing properties. Ingredients like pepper, garlic, ginger, cumin, coriander and turmeric have great benefits on the health and adding in their food makes you all happy and healthy while boosting your immune system and eliminating the various stomach problems like indigestion, gas and bloating.
Over to you
The food you eat directly affects your health. Make your food and health safe by following these food safety tips in monsoon.