Tired of looking tired? Here's something that can help you!
By Nmami Life Editorial 12-Jan 2020 Reading Time: 6 Mins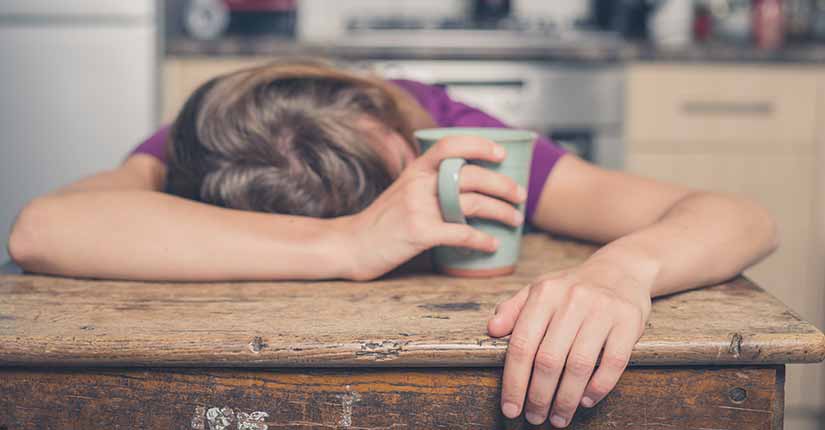 Do you ever feel dull and tired? No, we are not talking about inner tiredness. We are gossiping about the face tiredness with all the dark circles, dry skin and puffy eyes. Almost every one of us face that "tired" face at some point or other. Dull and tired face not only takes away the glow from our face but also lighten the spark from the inner self by lowering down the self-confidence and inspiration.
We all know that it's very difficult to achieve the best skin ever! But using fancy sheet masks just because your friends are doing it is not a way to go. We bring you many, many paths that will go along with you for longer and won't even cost a fortune to you. These easy to add steps in your lifestyle will make you brighter and sparkling just like you always dream. All you have to do is just swear by these rules and improve your overall routine and you are halfway there. So, let's get started.
Don't quick fix it: One of the most common things we all rely on is treating the skin with quick fixes. Quick fixes can solve problems for a day but in the long run, these are quite unhealthy for the skin. If your skin looks tired and dull then stop looking for a speedy recovery and indulge in some method that can give you glowing skin in the longer run (no matter how slow it is!). We suggest you make aloe Vera ice cubes at home and apply it twice a day to give yourself a dose of radiance and brightness. It is very effective and can eliminate the dead skin very quickly.
Try going with the natural way: Fancy creams and skin treatments contribute majorly towards the unhealthy skin. It will make your skin dead and less shiny. It is said that natural ways go a long way with you and with time it makes your skin more shiny and clear. You can try various natural packs with kitchen ingredients and use them twice a week for effective results. You can make turmeric pack with rose water and lemon to say goodbye to dark complexion, face spots and revitalise the dead pores.
Create your own beauty cocktails: Creating your own beauty cocktails at home is one of the best ways to get rid of the dull skin. If you have dry skin you can mix your daily moisturizer with some coconut oil and apply it daily before bed to give your face a glowy touch of sheen. If you have oily skin then you should apply home-made coffee scrub and use it twice a week to remove all the dirt and oil from the face. You can also touch up with some rose water afterwards. This way you not only make your skin radiant but also maintain freshness on your skin.
Spend time on the skin at night: Bid adieu to those fancy night creams and serums that promise to make your skin shiny and radiant. Night care is the best care so don't waste your time on these false creams and invest in some home-made care like applying a banana mask, doing fruits facial and many others. These are extremely healthy for your skin and can give you parlour like radiance in just a few minutes.
Footnote
So, add these above pointers in your lifestyle and say hi to a happy and healthy skin. Don't forget to share it with your friends and family and do let us know how you maintain healthy skin.