All About Vision: 6 Tips to Prevent Eye Injuries
By Nmami Agarwal 05-Jul 2022 Reading Time: 4 Mins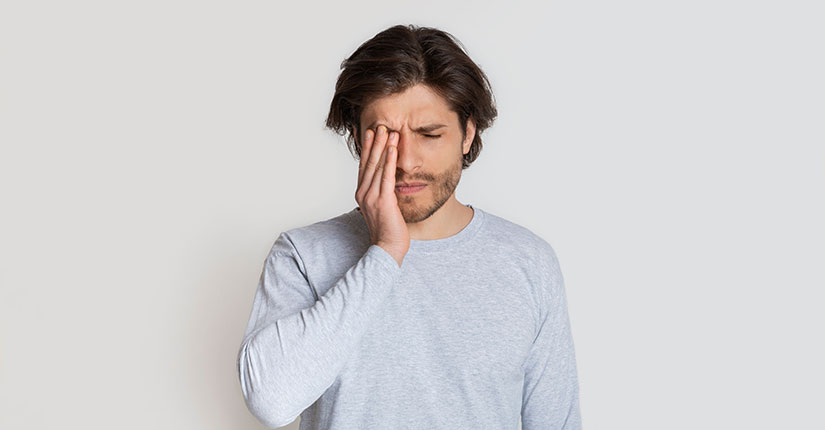 Vision is something that helps us see beautiful things around whether it's similar or strange. It is a blessing that most of us can see things in our environment, see our beloved people and just capture some life experiences through our eyes. But an incident as simple as getting a tiny foreign object in the eye can cause havoc for you just in about a few minutes. Well, these incidents can't be prevented, but there are some eye injuries that can be prevented if we are careful and cautious.
Some Tips To Prevent Eye Injuries:
Wear Sunglasses: It is important to wear sunglasses when we step out in sun to protect the eyes from harmful UV rays. But the eyes must also be protected from the dust, dirt, and pollutants that might get into the eye and cause injury.
Wear Safety Glasses At Hazardous Sites: Hazardous sites such as chemistry labs, fireworks factories, sports, etc. Things like chemicals, acid, hot oils, sparks, and even a cricket ball can cause prolonged eye injury. Hence, it becomes important to wear safety glasses wherever you feel the eye is in danger!
Reduce Screen Time: This might not sound relevant to injuries, but sitting in front of screens for long hours can make the eye muscles weak and decrease your vision. The eyes would become more susceptible to injuries over time, so reduce your screen time and take a break of at least 15 minutes after every 2 hours.
Eat Good: Good nutrition is important for the functioning of your body, including your eyes. A diet rich in good fats like Omega-3, vitamin E, C, and zinc can keep age-related vision issues at bay and promote proper functioning of the eye. Try including more green leafy vegetables, and red and citrus fruits like apples, oranges, and level up your protein intake.
Don't Stress: When stress can disturb the functioning of the whole body, how would the eye be left safe? Also, the blood vessel breaks due to underlying stress and causes bleeding in the white part of the eye.
Regular Check-Ups: Regular check-ups with an ophthalmologist can prevent any underlying eye disease, give you tips for your eye care, and suggest any changes in the routine for better functioning of the eye.
Over To You:
Eye injuries can really look small but cause a big loss of life. Also, remember to never indulge in a fight because that can leave you with a punch on your eye and bruised face. Precaution is always better than cure and we must prevent eye injuries when we can!