5 Period Hacks Every Woman Must Know About
By Nmami Life Editorial 06-Sep 2020 Reading Time: 4 Mins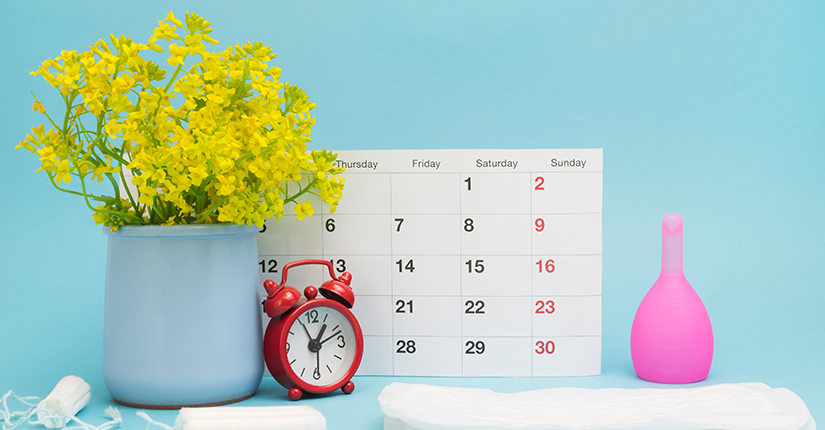 Periods can be tough physically, mentally and emotionally and those around us can find you difficult to deal with but hey! We got you some simple, doable and amazing hacks to help you surf through this period easily.
Give it a quick read to know most relatable hacks which you can actually try:
Keep spare panties handy

In a desk drawer at the workplace or in a pouch in your backpack/purse, keep one handy. Leaking blood onto your undies or staining it further to your clothes could be saved with this simple hack. There's always a good possibility for this to happen, so why not prepare and keep a few pairs of good panties!

Get a heating pad that doesn't require an outlet

Heat feels really nice and cozy and it stimulates blood flow and lessens pain from cramps. Most heating pads need to be plugged in, but as long as you have access to a microwave in your office kitchen, a hot water bottle doesn't need an outlet to relieve your cramps.

Plan your period snacks ahead of time

To make sure you're not going crazy with binge eating on junk, plan some healthy snacks and store them. Your body retains more water if you had salty foods, which you probably crave while you're on your period and your body feels like it's falling apart. Save yourself from the tempting pull of cravings by actually giving snack prepping a shot the week of your period. Some good things to include in those snacks are nuts like almonds, oranges, bananas, and a lil bit of roasted snack like ragi chips or bajra namkeen combo.

Up your iron levels

The reason you might find yourself salivating at the thought of a cheese burst pizza when you're on your period is because your iron levels could be a tad low. Instead of reaching for a spicy burger, which will only make you feel even more like garb, try other iron-rich foods like spinach and kale salad or spinach and corn sandwich.

Wearing loose fitted cotton bottoms like palazzos or a dress

You're already uncomfortable, so why torture yourself by squeezing your bloated tummy into your tightest pair of jeans? So in the meantime, try wearing pyjamas at home or that big, flowy dress you have in your closet or those trendy sweatpants that are somehow acceptable to wear to work now. Don't put stiff denim on your lower half during this time.
Over to you
Hope these hacks will help you and come handy when need be. For a smooth period cycle, we advise you to avoid binge eating and have a bit of physical activity in your sched.