Salmon Walnut Fritters
By Nmami Agarwal 22-Sep 2021 Reading Time: 2 Mins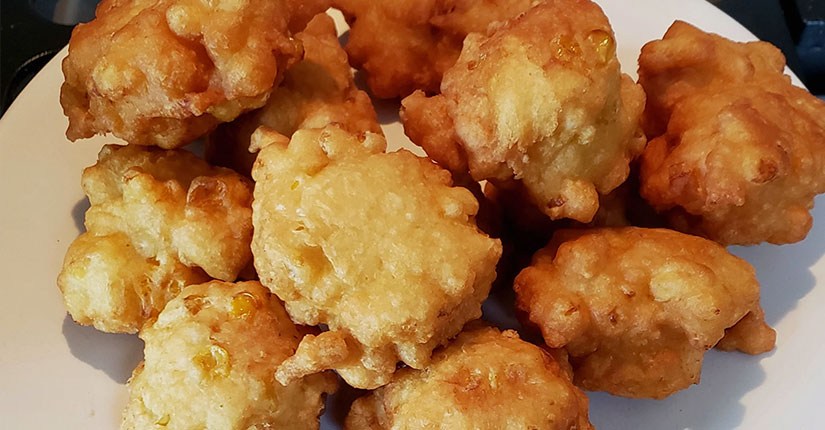 Salmon is one dish that is enjoyed by most people. Salmon Walnut Fritters is one recipe with a twist to ordinary salmon. It is made in a special way to provide you with amazing taste and ample benefits.
Nutritional Benefits:
Salmon is well known for having heart-healthy omega-3 fatty acids. Omega-3s help prevent the build-up of plaque in your arteries, which in turn improves blood flow throughout the body.
Ingredients:
50 grams smoked salmon
10 grams oats
10 grams parmesan cheese
5 grams walnuts
20 grams onions
5 grams sesame seeds
½ teaspoon cumin powder
¼ teaspoon turmeric
Calorie count
Per Serving:

Nutrition Info
Amount
Calories
118.2 kcal
Carbs
1.8 grams
Protein
2.3 grams
Fats
5.7 grams
Method:
Take all the ingredients and mix them for the patties together with a large spatula until well blended.
Now heat the oven to 180 degree Celsius and line a baking tray with baking parchment.
Make small round patty shapes from the mixture by pressing between your palms.
Now lay each patty on the baking tray and bake for 20 mins until they turn golden in colour.
Serve hot with hung curd dip.
Over to you:
Salmon Walnut Fritters are full of flavour and a healthy dish which provides you with various nutrients. Along with this it is a top pick for your starters or evening snack.