Homemade hemp Milk
By Nmami Agarwal 18-May 2022 Reading Time: 3 Mins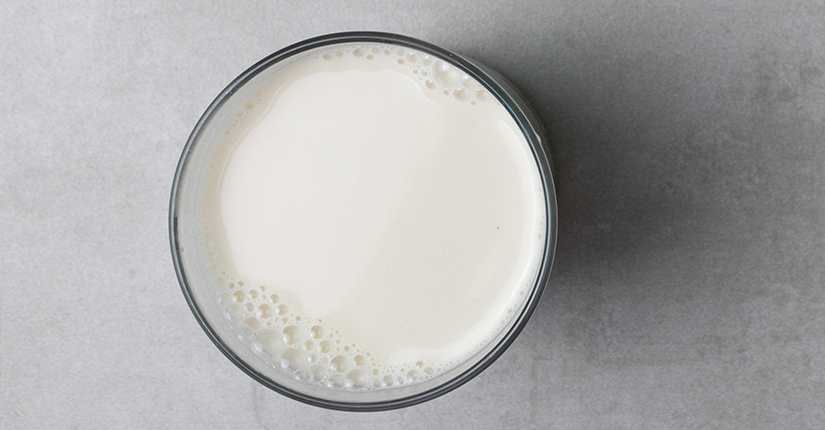 A quick and easy 2-ingredient, 5 minute way to make homemade hemp milk! It is dairy free so vegans and lactose intolerant patients can enjoy it. It is naturally creamy, sweet and freeze friendly (can store in the refrigerator upto 1 month) and perfect for smoothies, granola, and more!
Benefits
Hemp milk is rich in calcium and contains all 10 essential amino acids one needs to stay healthy. Hemp milk has more Vitamin A than dairy and is rich in micronutrients like magnesium, zinc and phosphorus that promote bone health, reduce inflammation, build immunity, improve memory and maintain kidney function.
The Omega 3 and Omega 6 fatty acids in hemp milk, help your skin look younger and fresher as the years roll by.
The hemp plant is a born eco-warrior, combating global warming by absorbing more carbon dioxide by weight than any other plant, forest or commercial crop.
Ingredients
0.06 cup hulled hemp seeds
0.38-0.5 cups water (use less water for thicker, creamier milk!)
0.13 pinch sea salt
0.13 whole date, pitted (optional // for sweetness // or 1 Tbsp (15 ml) maple syrup)
0.06 tsp vanilla extract (optional)
0.25 Tbsp cocoa or cacao powder for "chocolate milk" (optional)
0.03 cup 1/4 cup fresh berries for "berry milk" (optional)
Calorie Count
Calories
55 Kcal
Fat
4.9 grams
Carbohydrates
0.9 grams
Protein
3.2 grams
Method
Add hemp seeds, water, salt, and any additional add-ins (optional) to a high-speed blender. Top with lid and cover with a towel to ensure it doesn't splash. Blend for about 1 minute or until the mixture seems well combined.
Scoop out a small sample with a spoon to test flavour/sweetness. Add more dates, salt, or vanilla as needed.
Pour the mixture directly into a serving container. You can strain it, but it doesn't need it in my experience. If straining, pour over a large mixing bowl or pitcher covered with a nut milk bag, very thin towel, or a clean T-shirt.
Transfer to a sealed container and refrigerate. Will keep in the refrigerator for up to 5 days (sometimes more).
Over to You
Hemp milk is the perfect base for creamy smoothies. Unsweetened hemp milk works great in place of dairy for baking and hemp tofu is a much tastier alternative to soy tofu.