Ways to avoid Winter gain with 5 simple changes
By Nmami Agarwal 23-Jan 2021 Reading Time: 4 Mins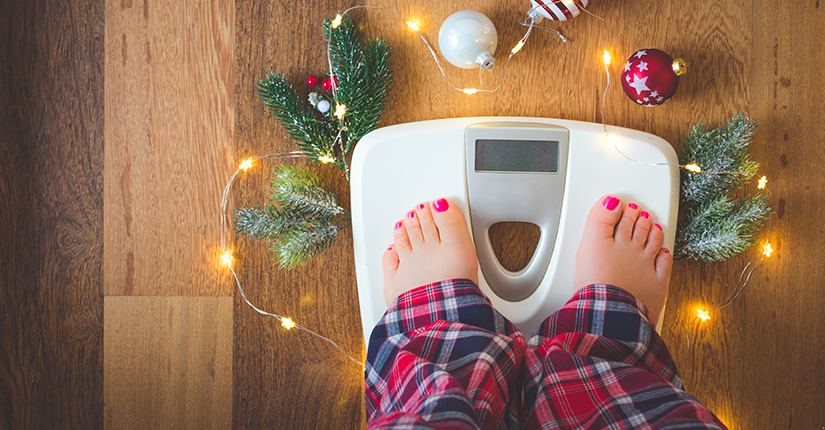 For many people, winter signifies the start of a three-month hibernation, which may sound familiar with the term 'winter weight gains'. It's not the end of the world, nor is it a reason to follow 'detoxes' or strict diets. But there are easy ways to avoid unwanted weight gain — and you don't have to give up all of your favorite winter meals. The main obstacle is that we eat to provide our body heat to increase the temperature and this overeating is not compensated because we prefer to stay inside rather than going to the gym or even outdoors. So let's look at some ways we can prevent these winter gains from happening.
Tips to prevent winter gains.
Start cooking at your home – Rather than getting takeaway every night, focus on home cooking. This way you can see exactly what goes into your food can make healthier choices, and control portion sizes. The perfect way to cut off some carbs and make healthier life choices, not only during winter but also for the rest of your life. Additionally, you'll also admire yourself for the effort you put into it.
Up your protein (and keep carbs under control) – During the cooler months we turn to comfort foods, which usually come in the form of hot carbs, However, eating too many carbohydrates combined with little exercise can result in weight gain. To maintain macronutrient balance, increase your lean protein. Eat protein at each meal and snack to keep appetite under control.
Get enough fiber – Fiber helps in proper bowel movements, for the things we need when we're less active and craving more food during winter. Fiber-rich foods include fruit, veggies, legumes, whole grains, nuts, and seeds.
Move your body – Yes, it's hard to go out into the cold and go for a run, but there are countless other ways to exercise and move your body in comfort. Try yoga at home or even simple exercises like pilates.
Stay hydrated – Water is something we can forget about over the cooler months as we sweat and move less, but drinking enough water is just as important in winter as it is during summer.
Over to you.
We get it, it's hard to ensure a healthy diet in the winter and it's even harder to exercise. But that shouldn't stop you from continuing your efforts. Follow the above-mentioned tips to help yourself get through winter without any of that winter gains and continue living a healthy life. Eventually, we are responsible for our bodies, so why not look after it and put in some effort.