Easy and Instant Ways to Add Veggies to Your Kids Diet
By Nmami Life Editorial 20-Jan 2021 Reading Time: 4 Mins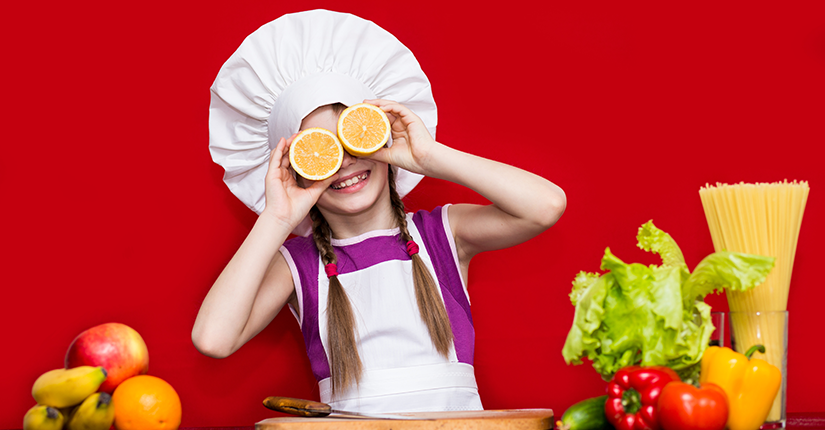 Vegetables are the utmost important nutritional element that needs to be added in your kids diet. And let's face it, kids are kind of fussy when it comes to green leafy vegetables. The word vegetable is a red alert for them and they start running away from it. Children always love to choose food of their liking by eliminating the rest of what's on their plate.
If you too cannot include the goodness of nature into your kids diet, don't worry because you might have a company here. Hello parents! The idea is to conceal the nutritious vegetables and add them in the most delicious dishes which your kids will adore. This way, they will be able to eat in good health without compromising on taste.
Here are some simple ways to include more greens into your kids diet.
Dal

Indians just love dal and why not it is a great source of protein. The best combination for dal is rice and roti. But there are other ways too, like you can add grated lauki to the dal while boiling it. This way you not only are adding essential vitamins in your kids diet but also you are helping your kids during their growth stage.

Cheela

Cheela by itself is a wonderful source of many important nutrients. Pureed vegetables such as beetroot or spinach can be mixed into the batter, thus making it a wholesome meal for your little monsters.

Idli

Idlis are fluffy, soft, and are steamed to perfection making it a delicious breakfast or even as an any time snack for your kids. Now if you want to experiment with this dish, you can reinvent it with finely chopped vegetables or vegetable puree to up the nutrition quotient.

Pav Bhaji

There's nothing wrong in experimenting with food, bhaji is typically mishmashed vegetables which are cooked in a tomato-onion gravy. You can switch some of the ingredients with healthier alternatives. The one which has more nutritional benefits like zucchini or pumpkin for that matter.

Smoothies

Lastly, smoothies which are rich in vitamins like spinach or carrots can be easily camouflaged with sweeter fruits such as pineapples, bananas, or mangoes. Drink up smoothies for your choice for better health and loads of essential nutrients.
Over To You:
These were some easy and instant ways to add veggies into your kids diet. Do try them all after all now your little monsters may have little or no excuse for eating their meal.