Here are Some Definite Do's of Breakfast that you should Definitely Abide by
By Nmami Life Editorial 17-Sep 2020 Reading Time: 4 Mins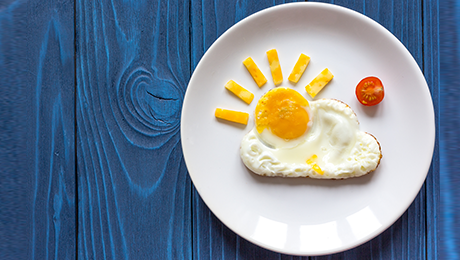 A balanced breakfast is essential for a healthy start of the day. It sets a tone for the rest of the day. So, if you skip or have an unhealthy breakfast, chances are that you might experience extreme hunger and sugar crashes until it's mid-morning. 
Having a nutrient dense option for breakfast helps in stabilization of the blood sugar levels throughout the day, and also gives the metabolism a boost. The point of importance is to start your day with a glass of warm water in order to stimulate the digestive system. To know more about the do's, read on. 
The Breakfast Do's: 
Set time aside for mindful eating: 
While we are all juggling between things and trying to keep up with time; the importance of having a slow, mindful morning can't be stressed enough. If you start your day in a rush, it's much likely that you will feel out of energy, irritable, stressed, restless or anxious throughout the day. Keep some time by yourself in the morning and enjoy the process of having your favourite, hearty and healthful food.
Protein plays a very important role in keeping your tummy full for a longer period of time, hence reducing calorie intake, and maintaining steady insulin levels. Think of including; eggs, nut butter, avocados, yogurt or chia seed pudding. 
Beware of including processed sugar in your breakfast. If you are someone who enjoys having packaged cereals or granola for breakfast, try making them at home, processed-sugar free. Sugary foods are made of simple carbs that give a sudden boost of energy, but also, will make you feel hungry just an hour later. So to avoid this, load up on fiber. It helps in digestion, bowel movements and lowers cholesterol. Think of including; oatmeal, whole grains, legumes, vegetables, or berries. 
Healthy fats have tons of benefits; from lowering cholesterol, to protecting against cardiovascular disorders, to keeping the skin healthy and the organs in proper functional state. Think of including; omega-3 fatty acids (flax seeds, chia seeds, or walnuts), avocados, pumpkin and sunflower seeds, almonds and pistachios. 
Avoid having tea or coffee first thing: 
Most people in the world are habitual of having tea or coffee first thing in the morning. Instead of making you feel all awake and energised, these beverages can leave you feeling anxious. According to experts, starting your day with a stimulant can increase the heart rate. And also, suppress your appetite which makes it hard to tell how hungry you are, and you might not eat enough. 
Over to you. 
Breakfast is a very important meal, not only because whatever you eat gets digested and assimilated better, but also, it curbs your cravings to have more unhealthy food in the course of the day. So, make sure you include all the above tips to have an optimum, mindful and delicious start of the day.