Five Foods that Help Lowering Heart Palpitations
By Srijan Kaur 02-Feb 2020 Reading Time: 7 Mins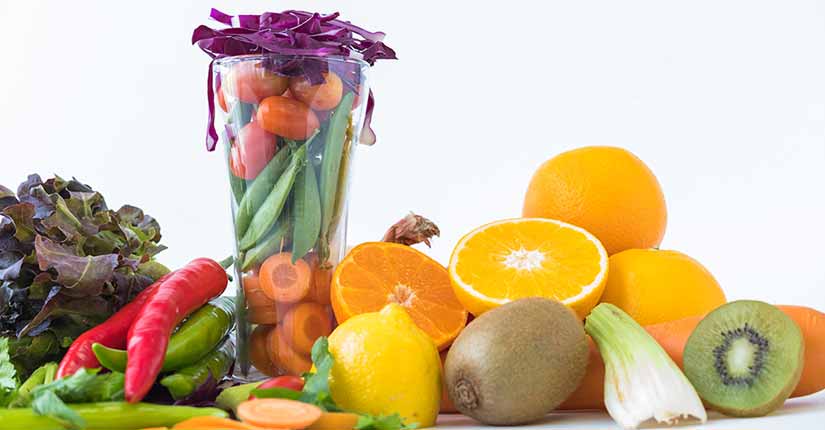 Heart palpitations can cause a sensation of pounding heart or racing pulse or palpitations. These palpitations can also feel like a feeling that the heart has skipped a beat or a fluttering feeling in the chest or like your heart is pounding and much faster rate than normal. These palpitations can last only for few seconds but can occur at any time of the day. It is not a compulsion that if you experience a fast heartbeat then it is linked to any heart condition. Sometimes these palpitations are also caused by stress, illness, dehydration or too much of exercise. These palpitations can occur during pregnancy, caffeine intake, any other medical conditions or consumption of certain medications or any illegal drugs or tobacco.
Consuming right number of calories and the right amount of fat in the diet is very essential for maintaining the health of heart. Dietitians and doctors recommend to have a diet rich in different types of fruits and vegetables to get nutritional benefits of various vitamins and minerals, whole grains, low fat dairy products, poultry and fish and the nuts. And usually people suffering from heart palpitations or any kind of heart problems are also recommended to avoid the consumption of saturated fatty acid and excess of oil in their diet. So let us now discuss in detail about five foods that help in lowering heart palpitations:
Whole grains- Consumption of Whole grains is said to maintain heart health and lower the levels of LDL- cholesterol and triglycerides in your body since it provides with vitamins, minerals, and fiber. Consumption of flours like oats, bajra, jowar have soluble fiber in them which helps in reducing total cholesterol levels, majorly the levels of LDL cholesterol.
Apples- Apples have been linked to lower the risk of heart diseases. Apples contain soluble fiber, phytochemical called as quercetin which acts as a natural anti-inflammatory agent. This Quercetin helps to prevent blood clotting. Apple may lower bad cholesterol and polyphenols. There are other flavonoids are linked to decreased stroke risk and reducing bad cholesterol.
Green leafy vegetables- Green leafy vegetables especially dark green vegetables are packed with many compounds that are beneficial for your heart and vascular system. Leafy vegetables are low in calories and have a great taste. They are also rich in fiber, which is said to lower bad cholesterol and reduce the risk of developing heart disease
Salmon- Salmon is known as one of the best sources of two long chain omega-3 fatty acids which are EPA and DHA. Theses fatty acids are best known for reducing inflammation throughout the body. They are said to lower blood pressure and improve the function of endothelial cells of your body. Omega-3 found in this salmon is also said to improve arterial functioning.
Avocados- Avocados are highly rich in monounsaturated fatty acids and are loaded with vitamins and minerals such as phytochemicals that work as antioxidants that help in building up of immunity, reducing inflammation thought the body especially in the heart.
Walnuts- Majorly all of the nuts contain monounsaturated fats, vitamin E, and many other natural substances that can monitor your cholesterol levels and blood pressure. Walnuts amongst all the nuts are majorly recommended for the heart patients just because they are a good source of plant-based omega-3 fatty acids. You can have handful of nuts in a day which comprise of 2-3 walnuts to get your daily dose of vitamins and minerals.
Apart from food there are few ways in which you can easily manage your heart palpitations at home. So you can follow the following tips to avoid reoccurrence of heart palpitations:
Trying of relaxation techniques can decrease stress and depression. You can try meditation or yoga to feel calm.
Drink plenty of water as dehydration can cause heart palpitations. Since your blood contains water, so when you become dehydrated your blood also thickens and can increases the pulse rate and thereby lead to palpitations.
Always restore electrolyte balance by consuming foods rich in potassium, calcium, magnesium and sodium.
Avoid the stimulants like caffeine, tobacco, excessive alcohol, certain medications or drugs as they can act as a trigger for palpitations.
Over to you:
Majorly heart palpitations are not considered as so serious unless you have an underlying heart disease. Thereby avoiding triggers and by keeping a check on your diet and by maintaining healthy lifestyle you can reduce or eliminate the occurrence of these palpitations.