Eating right when you have Cancer – 5 Cancer kitchen Recipes
By Nmami Agarwal 05-Feb 2021 Reading Time: 5 Mins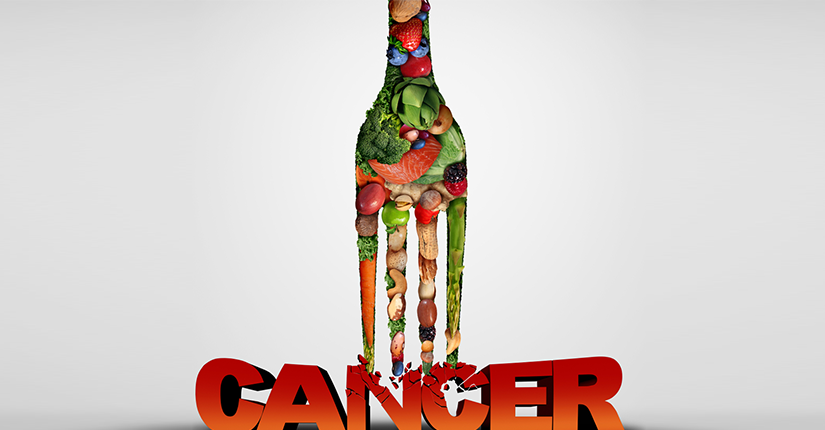 'You are what you eat', was never more true than in the connection between food and cancer. Cancer has been identified as a "life-style' disease. It has been agreed that cancers are linked to where you live, to what you eat and drink, and breathe and smoke.
Eating healthy food is important when you are well. And, it is even more important when you are receiving treatment for cancer. There are no special foods you must eat or must avoid, but certain cancer fighting foods/recipes will possibly help you to overcome problems connected with side effects of treatment. Thus, it is vital that you eat well to feel well and have more energy; get the best benefit from your treatment, with fewer side effects and improve your body's potential to heal.
Adding these kitchen recipes helps to keep a healthy diet and feel great while fighting off illness and disease:
Creamy Carrot Soup – Carrots are one of the unsung heroes of the kitchen. The orange hue of carrot gives cancer-fighting powers that comes from carotenoids compounds and act like antioxidants, cleaning up cancer-causing free radicals that damage DNA and spur cancer. A simple carrot soup is made by cooking some herbs and carrots and then adding them to a vegetable stock (or water) and blend it out. Later, stirring in some lemon juice and basil over the top.
Green Smoothie –Green Smoothie recipe is full of health-promoting ingredients, including leafy greens and broccoli florets. Eating broccoli may lower your overall cancer risk. It contains sulforaphane, the compound in broccoli that has been studied for its cancer-fighting properties. Easy to prepare, just add all ingredients (spinach, broccoli, citrus fruits, mint, hemp seeds) in a blender, blend it and serve.
Ginger and Turmeric aromatic Rice – Turmeric contains the powerful polyphenol curcumin that has been proven to retard the growth of cancer cells. Ginger on the other hand is a spice that boasts medicinal qualities that help lowering cholesterol, boost metabolism and kill cancer cells. Saute ginger-garlic in oil, then add boiled rice with spices (salt & turmeric), cook it for some-time, stir fresh lemon juice and cranberries, and your rice is ready to serve.
Cinnamon Sweet Potato – Cinnamon powder every day to keep cancer risk away. It is a natural food preservative, which is a source of iron and calcium. Reducing the tumour growth, it blocks the formation of new vessels in the human body. Cinnamon with Sweet Potatoes is a delectable dish in terms of cancer. Preheat the oven. In a bowl, add sweet potato cubes with olive oil and spices, mix well. Place it on the baking sheet and cook well.
Garlicky Sauteed Kale – Kale is all the rage in the culinary world. Kale not only gives us a robust flavour, but also helps to keep the body healthy, supply necessary nutrients, and help you fight cancer. Kale is another cruciferous vegetable and has a high concentration of Vitamin C and Vitamin K and sauteing them with garlic and olive oil serves as an effective way to consume.
Over to you
Creating a right cancer-fighting eating pattern that fits your food preferences and lifestyle is beneficial. It's not only about eating perfectly but making every small change has the potential to make a difference.