WHO Tweeted That In An Non-Endemic Country, One Case of Monkeypox Is Considered As An Outbreak
By Nmami Agarwal 25-May 2022 Reading Time: 3 Mins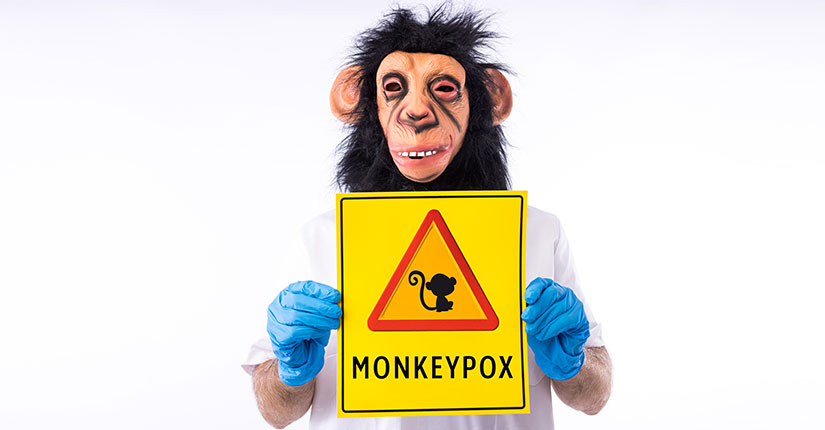 Monkeypox is a viral zoonosis (a virus disease transmitted to humans from animals) with symptoms very similar to those seen in the past in smallpox patients, although it is clinically less severe. Monkeypox is usually a self-limited disease with symptoms lasting from 2 to 4 weeks. Severe cases occur more commonly among children and are related to the extent of virus exposure, patient health status, and nature of complications. Underlying immune deficiencies may lead to worse outcomes. Animal hosts include a range of rodents and non-human primates.
Since 13 May 2022, cases of monkeypox have been reported to the World Health Organisation from 12 Member States that are not endemic to the monkeypox virus, across three WHO regions. Epidemiological investigations are ongoing, however, reported cases thus far have no established travel links to endemic areas. Based on currently available information, cases have mainly but not exclusively been identified amongst men who have sex with men (MSM) seeking care in primary care and sexual health clinics.
The situation is evolving and WHO expects there will be more cases of monkeypox identified as surveillance expands in non-endemic countries. Immediate actions focus on informing those who may be most at risk for monkeypox infection with accurate information, in order to stop further spread. Currently, available evidence suggests that those who are most at risk are those who have had close physical contact with someone with monkeypox, while they are symptomatic. WHO is also working to provide guidance to protect frontline health care providers and other health workers who may be at risk such as cleaners. WHO will be providing more technical recommendations in the coming days.
Description of The Outbreak
As of 21 May, 13:00, 92 laboratory-confirmed cases, and 28 suspected cases of monkeypox with investigations ongoing have been reported to WHO from 12 Member States that are not endemic to monkeypox virus, across three WHO regions. No associated deaths have been reported to date.
Cross-protective immunity from smallpox vaccination will be limited to older persons since populations worldwide under the age of 40 or 50 years no longer benefit from the protection afforded by prior smallpox vaccination programs. There is little immunity to monkeypox among younger people living in non-endemic countries since the virus has not been present there.
Over To You:
The objective of the Disease Outbreak News given by the WHO is to raise awareness, inform readiness and response efforts, and provide technical guidance for immediate recommended actions.