5 Foods Kids Should Eat In Winter Every Day
By Nmami Agarwal 11-Jan 2022 Reading Time: 3 Mins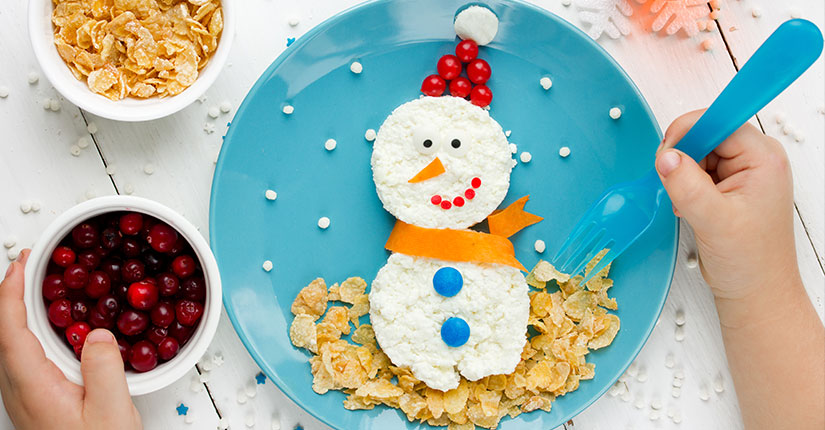 Parents are always worried about the effect of seasonal changes on kids. Though winters bring in respite from the slithering heat, it also brings in health challenges.
Kids are more susceptible to infections during winter like allergies, flu, asthma, skin problems, colds and coughs. We need to take lots of precautions to prevent them from catching any kind of winter ailments. Along with keeping them warm in winter wear; regular exercise, proper rest and correct nutrition will boost up their immunity.
So don't worry mommies & daddies, here is the list of 5 foods that kids need to have daily especially in winters:-
1. Jaggery
Jaggery has a natural sweet flavor. It is a proven remedy to prevent cold, cough, and lung infections. Jaggery keeps the body warm during the chilly season. Rich in antioxidants, minerals & vitamins, it can be given in the form of ladoo, garnished with paratha, or mixed in milk, ginger juice and more. Remember if your child is obese use it paringly.
2. Nuts
These crunchies-munchies are loved by all! They are the best source of good fat and enhance metabolism. Give them a handful of nuts like cashew, almonds, peanuts, walnuts, and pistachios. Serve them in the form of ladoos, or mix them in fruit salads, smoothies & shakes.

3. Eggs
The egg is loaded with protein and keeps the body warm. Serve them scrambled egg, bread omelet, egg curry, mix it in the milk & poached eggs.
4. Sweet potato
They are a good source of B-carotene, vitamins, potassium & fiber. Hence, they are nutritionally rich and provide good nutrients for better immunity. These can be either eaten in the form of tikkis or just served roasted with herbs.
5. Soups
Who would deny having a hot bowl of soup in winters? Soups are nutritious and give relief from the chills. Make it more nutritious and healthy by adding a variety of vegetables. Tomato soup, corn soup, broccoli, spinach, mushroom, beetroot, chicken, mutton leg, etc. taste yummy and are liked by children too. Serve them with wheat bread crumbs or bread sticks to make it more exciting.
Healthy winter foods will keep kids active and ward off infections. Whatever they eat, serve hot and fresh! Keep them cozy, comfortable and away from junk foods. Let them play and enjoy the season!