15 DAY HEALTH CHALLENGE FOR BRIDE-TO-BE: DAY 12-BEAUTY IS SKIN DEEP
By Nmami Life Editorial 18-Nov 2020 Reading Time: 3 Mins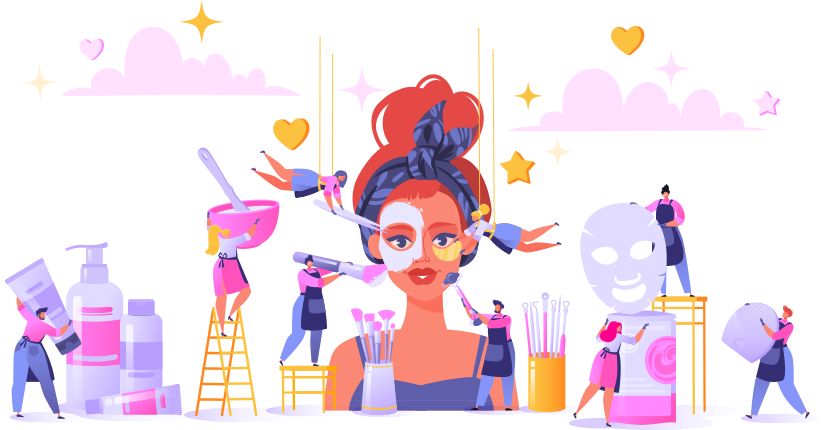 You must have all heard that "beauty is skin deep", which means that while someone may be glamorous and pretty on the outside, but, it is what's inside which is more integral and attractive. So all you bride-to-be's don't take any pressure on how you look on the outside on your wedding day if you are feeling beautiful and confident inside. Use the following to tips and tricks to manage the pre-marital stress and anxiety:
Having a good sleep is essential for every bride-to-be. It has various benefits such as regulation of hormones, curbing appetite and lowering inflammation. It also helps you manage stress and anxiety. To get good sleep, spray some rose water on your face or you can even wear an eye mask for this.
YOGA AND MEDITATION:
Its no longer just for yogis, meditation has proven to calm your mind and regulate all your emotions. It increases serotonin production that improves mood and behaviour and improves the immune system. You can start using meditation apps and then you will get used to it.
RETAIL THERAPY:
There is nothing that shopping cannot cure. Go out flopping for jewellery, clothes etc. and make yourself happy. This therapy of shopping helps you to make yourself feel happier and cheerful. 
TREAT YOURSELF:
We all want to look best on our D-DAY. To look the best, we go for a strict diet. But if you feel low, go to your favourite restaurant to have your favourite cuisine, grab a pizza and you will feel powered up and fit!
GO ON A DIGITAL DETOX:
Social media influences us a lot. We all aspire to become like one of those pretty brides on Instagram and start making our comparison with them. This stresses all the would-be brides. So you should go on a digital detox and focus on how you look on the inside rather than outside.
OVER TO YOU:
Finally, as the title of one of the best sellers says "Don't sweat the small stuff". Avoid all the small things that come your way. Always remember, your outer glow can go off, what you are on the inside is what stays with you eternally. So, enjoy these last few days of your bachelor life! It's going to be a roller coaster later.