United Nations Tweeted About How Climate Change Can Make Food Less Safe
By Nmami Agarwal 18-Jun 2022 Reading Time: 2 Mins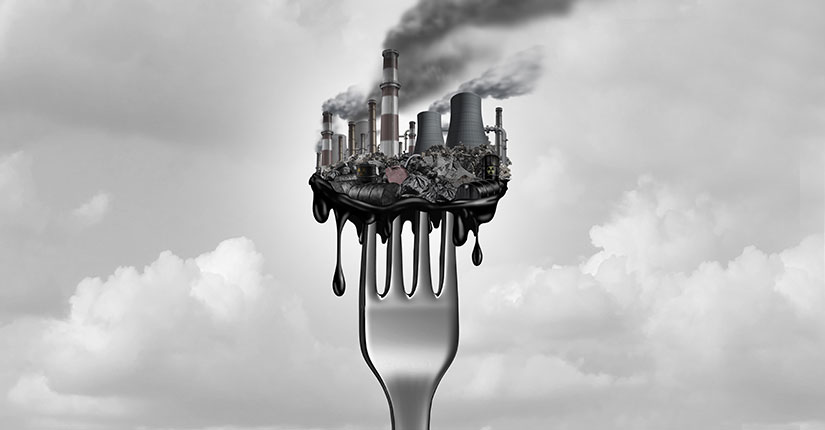 Keeping food safe is a complex process that starts on the farm and ends with the consumer. All stages of the food chain, from production, harvest, and storage to preparation and consumption, must be considered. The Food and Agriculture Organization of United Nations (FAO) is the only international organization overseeing food safety along with all aspects of the food chain.
Through a longstanding partnership, FAO and the World Health Organization (WHO) support global food safety and protect consumers' health. Safeguarding food, so that it is safe to eat doesn't stop with its purchase, though. At home, consumers have a part to play in making sure that what they eat remains safe.
World Food Safety Day is an important way of:
making people aware of food safety issues
demonstrating how to prevent illness through food safety
discussing collaborative approaches to improved food safety across sectors
promoting solutions and ways of being more food safe
Food safety saves lives. It is not only a crucial component of food security, but it also plays a vital role in reducing foodborne diseases. Every year, 600 million people fall sick as a result of around 200 different types of foodborne illnesses. The burden of such illness falls most heavily on the poor and on the young. In addition, foodborne illness is responsible for 420 000 preventable deaths every year.
The World Health Organisation tweeted about how climate change can make food less safe.
Rising Temperatures Can:
Increase food and waterborne diseases.
Promote uptake of toxic heavy metals in staple crops.
Spread fungal infections in plants.
Drive plant pests into new areas, potentially leading to pesticide overuse.
Expand harmful algae and affect seafood safety.
Food safety is key to achieving several of the Sustainable Development Goals and World Food Safety Day brings it into the spotlight, to help prevent, detect and manage foodborne risks. Safe food contributes to economic prosperity, boosting agriculture, market access, tourism, and sustainable development. There is no food security without food safety. Ending hunger is about all people having access to safe, nutritious, and sufficient food all year round. Food safety has a direct impact on people's health and nutritional intake. Foodborne diseases are preventable. When countries strengthen their regulatory, scientific, and technological capacities to ensure that food is safe and of the expected quality throughout the food chain, they move towards more sustainable patterns of food production and consumption.
Over To You:
Climate change can not only impact our planet but our food too. In order to make food safer, we need to take steps to limit climate change on our part.