Almond Crackers
By Nmami Agarwal 26-Aug 2022 Reading Time: 1 Mins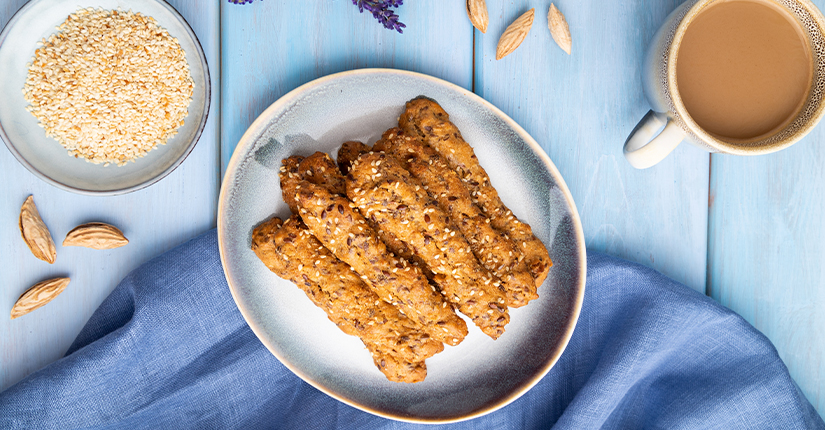 Feeling guilty while dipping a biscuit in your cup of coffee or tea? Then you must bake these almond crackers at home for snack time.
Nutritional Benefits –
Almonds are rich in Vitamin E, fiber, and antioxidants and help in bone-building too. Also, they can promote weight loss by reducing hunger.
Ingredients –
1 cup Almond flour
1 tsp coconut oil
1 Egg
Salt
Calorie Count –
Calories
163 39 78Kcal
Proteins
12.1 Grams
Carbohydrates
5.6 Grams
Fats
24.2 Grams
Method –
Make a dough with flour, oil, and egg.
Roll out the dough, cut it into crackers and bake.
Bring them out when they turn golden in colour.
Over To You –
These almond crackers will surely give you the freedom of guilt-free snacking.