Cinnamon Oats meal
By Nmami Agarwal 25-Jul 2020 Reading Time: 1 Mins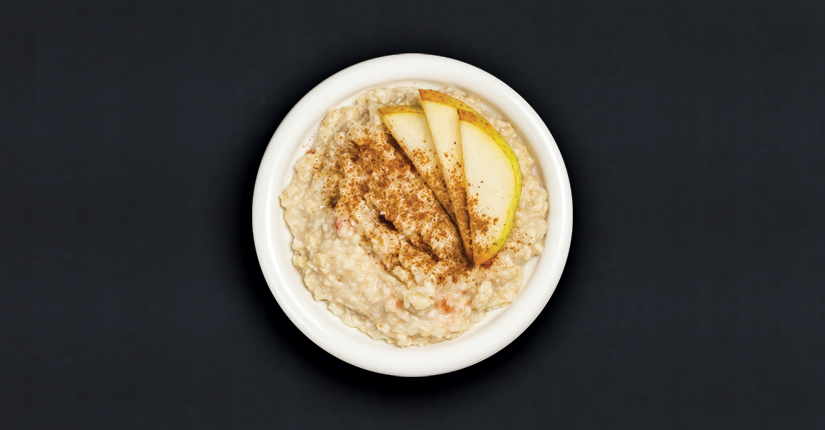 Cinnamon oatmeal bowl is a perfect breakfast treat. It is a perfect blend of spices and sweetness with all the flavours of a cinnamon roll.
Nutritional Benefits:
Oats are incredibly nutritious. It is packed with fibre, protein and tons of vitamins and minerals. Cinnamon is high with powerful medicinal properties. It is also rich in Calcium, magnesium and other important vitamins and minerals.
Ingredients:
100 ml milk
20 grams rolled oats
20 grams apple, chopped
½ teaspoon cinnamon power
Per Serving:

Nutrition Info
Amount
Calories
146 kcal
Carbs
18.9 grams
Protein
5.3 grams
Fats
4.3 grams
Method:
Combine the water and apples in a saucepan. Bring to a boil over high heat.
Then stir in the rolled oats and cinnamon. Return to a boil, then reduce heat to low, and simmer until thick, about 3 minutes.
Spoon into serving bowls and pour milk over the servings.
Over to you:
This homemade Healthy Cinnamon Oatmeal recipe made from scratch takes plain oatmeal to another level and makes a quick and easy way to start the day.