How to Beat Heat and Humidity of Monsoon with Food
By Nmami Agarwal 04-Jul 2020 Reading Time: 4 Mins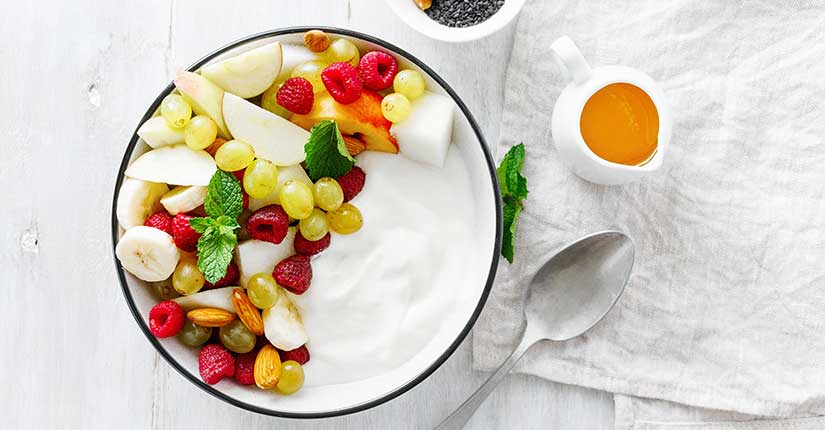 Even though the monsoon season starts with heavy rains, an intense blow of heat and humidity is expected afterward. The temperature is not usually high but there is some discomfort caused to due extreme humidity. The main reason behind this discomfort is that the sweat doesn't evaporate well to cool down the body but instead the sweat sticks to your body, making you feel uneasy and uncomfortable. This could make you feel irritated and fuzzy. This is the reason why most people dislike the monsoon season due to the high humidity that causes distress.
In order to survive in the hot and humid conditions of the moon season, one needs to learn effective ways of reducing the heat in their immediate surroundings. Ventilating your house is an efficient way of bringing in some air inside the house to reduce discomfort. Eating certain foods can also reduce the heat inside your body, making you feel cooler and more pleasant.
Here are some foods that can help you beat the heat and humidity of the rainy season:
Eat plenty of hydrating foods. Along with drinking water, eating healthy hydrating foods can increase the water levels in your body. Cucumber, tomatoes, zucchini, apples, watermelon, spinach, melon, kale, strawberries, carrots, and pineapples are rich in water content. Include these foods in your diet to maintain healthy water levels.
Drink hot and fresh soups. It is a light food option rich in starch and protein. It fixes the hydration levels in your body and is the perfect monsoon food. It can even fight common flu and cold during this season. A bowl of chicken broth is a great food item that you can add to your diet.
Nothing beats a cup of yogurt. Yogurt is the most easily available healthy food option that you can stick to during the hot and humid season. It is nutritious, tasty, and fulfilling. Add chopped fruits to your yogurt or sprinkle chia or flaxseeds on top of the yogurt.
Sprouts are extremely good for your health. They are filled with nutritional value and are capable of boosting the immune system. Add some chopped onions and tomatoes to your sprouts. You can also add lemon and some spice to make a tangy and tasty sprout chaat.
Drink smoothies and juices to keep your body cool and hydrated. Add healthy fruits and vegetables to make tasty smoothies. Adding chia seeds or flaxseeds to these smoothies will maintain your body's energy and hydration levels.
Footnote
Beat the monsoon heat and humidity with these food items. Make sure you keep yourself hydrated throughout the day.