How Food can be our Medicine?
By Nmami Agarwal 01-Mar 2021 Reading Time: 4 Mins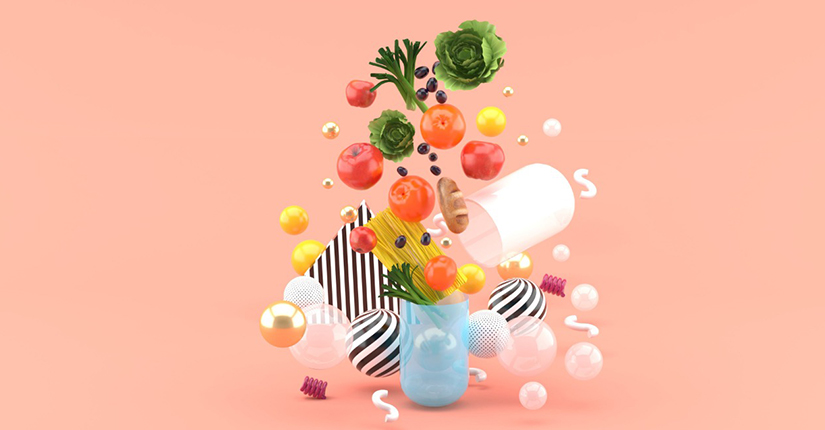 What we eat influences our internal functions. Most of the nutrients when taken in adequate amounts can avoid certain deficiency symptoms and nay even protect from diseases thus proving immunity. Food does indeed act as medicine in many cases but that doesn't mean that I will in ALL the cases. There are circumstances when proper medication is required. With that said, by following a properly balanced diet a lot of diseases can be avoided and even cured, let's take a look at why food may act as medicine today.
Food as a medicine?
Our body's nutritional requirements are met by Nutrition and diet. Depending on what type of diet and lifestyle you follow your body's requirements change. In any case, it should be a priority to satisfy your body's needs and keep it healthy. We may do this following a balanced diet. Our diet includes food that provides us protein, vitamins, and minerals which are required by our body to carry out proper functions under a deficit. We may get sick and face some symptoms. Under this case we follow a properly balanced diet which incorporates all the nutrients in an adequate amount we may get cured faster and thus our intake, food, acts as a medicine.
Antioxidants from our diet help in improving and avoiding skin related problems and diseases. It also protects our cells from getting damaged thus providing medicinal properties. Fiber from a balanced diet promotes proper digestion and elimination along with ensuring a healthy gut, by boosting the number and quality of good bacteria or 'probiotics'.
Unhealthy diets high in sugary drinks, fast food, and refined grains are the main contributor to conditions like heart disease, diabetes, and obesity. Such diseases which are caused by unhealthy diet can be solved by switching to a healthy balanced diet thus food can be the cause of diseases (unhealthy junk food) or it can be the medicine.
Over to you.
Our Nutrition is the determining factor for our health. Many diseases may arise because of a deficit in Nutrition and can be cured with proper Nutrition. A healthy and balanced diet will eliminate any deficiency in your body and help in avoiding or even curing any deficiency disease thus acting as a medicine. Follow the above-mentioned article to get a better understanding of how Nutrition can cure your illness by simply following a healthy and balanced diet incorporating all the essential nutrients your body may need. Stay healthy, stay safe.