How Early Dinners Benefit Your Health
By Nmami Agarwal 22-Jul 2020 Reading Time: 5 Mins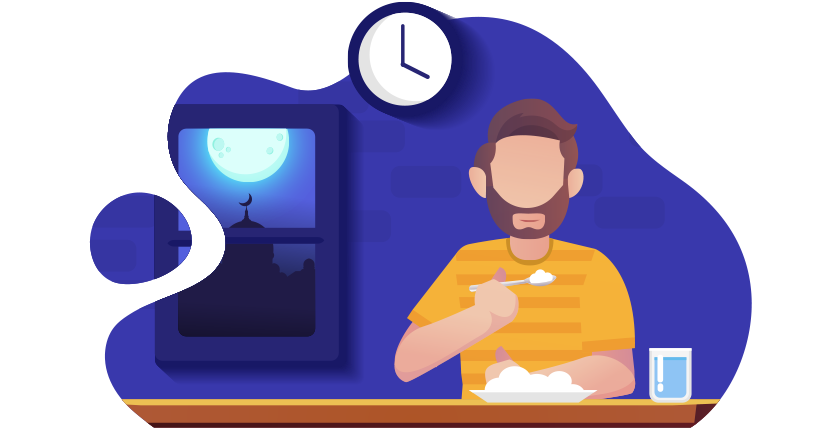 'When and what to eat' is equally imperative when it comes to health. Planning the meals is quite important to eat the correct nutrients but paying heed towards the timings of your meal is something extremely crucial that can benefit your overall health and well-being like nothing else. Just like eating the breakfast at the correct time can make you energetic and enthusiastic similarly consuming your day-end meal at the correct timings can give you plenty of benefits while reducing the risk of several diseases.
Today, many health experts not only swear by the thread of 'eating light' at night but also stress on 'early dinning'. Wrapping up the dinner before 7 pm has been in limelight for a long time now. But is it worth it?
Here are some health benefits that early dinners can provide to your health.
Decrease the chances of obesity: When you consume your meal early, the calories you intake can easily be digested by the body and hence it won't pack any unnecessary pounds in the body. On the other hand, when you eat late at night or just before bedtime, the calories you consume stored in the body as fat because the body won't get enough time to completely digest it which can add pounds in the body and create further problems in the body as well. As per the health experts "eating dinner early also helps in losing weight as it help in maximising the value of satiety and therefore assists the body to utilise the food better." Do eat lighter meals and night and try to complete your meal before 7 pm to get the maximum results.
Boost digestion and digestive health: Eating late dinners or just before the bed can disturb the process of digestion in the body as the food stay inside the intestines and it can further increase the risk of several health ailments like gas, bloating, acid reflux and stomach pain. On the other hand, restricting your calorie intake as early as possible can provide a great time to digest whatever you eat and hence add up to your digestive health. It is said that to make your digestive system strong, try to maintain a long gap between the last meal you eat and sleep.
Keep your heart in fine fettle: Overeating is directly linked with eating late at night. When you are in hurry, you won't pay attention to your hunger cues and tend to eat more. Also, when you consume your food late, the calories won't get time to burn properly and gets transformed into triglycerides (a type of fatty acid that proliferate the possibilities of various heart diseases) whereas eating early enhance your digestion, burns your calories and decrease the risk of formation of fatty acids in the body and hence keep your heart in fine fettle.
Good night sleep: Consuming the food late at night can upset your digestive system (a major cause of various problems) which increase the risks of gas, bloating, heartburn and affect your sleep. Not only this, but late dining also put the body on the stage of high-alert and hampers the sleep-wake cycle which makes you irritated, restless and low on energy while waking up. On the other hand, eating early boost your digestion, enhance your sleeping pattern and makes your mornings happy and energised.
Over to you
Try to eat your dinners early to make yourself all hale and hearty. Early dinners not only make your digestion great but also reduce the risk of various diseases.