Healthy Immunity Booster Delicacies for Your Kids
By Nmami Life Editorial 27-Aug 2020 Reading Time: 5 Mins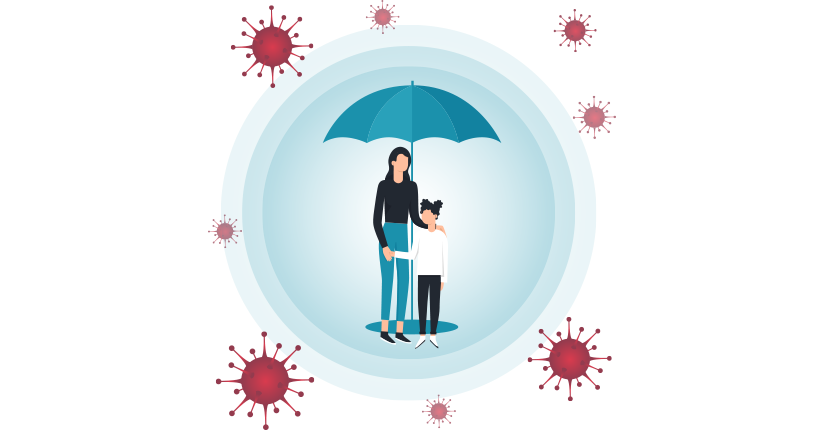 A strong and sturdy immunity not only helps in decreasing the risk of infections and flu but also add up to your energy levels while maintaining your well-being. Monsoon makes the immunity of children weak which can make them more prone to cold, flu and cough. It is quite important to incorporate healthy immunity-boosting food in the diet of the children so that they can enjoy the rains and monsoon without any health complications. Here are some easy to make healthy immunity booster delicacies that you should definitely cook and incorporate in the diet of your kids. These mouth-watering and easy to make recipes provide essential nutrients to your kids which bolster up their immune system while fuelling up the energy levels. 
Fruity parfait:

This recipe is extremely nutritious and delicious and the ingredients involved in this recipe are great to boost the health of your kid. What's more!? This recipe can easily be prepared in just a few minutes and we are damn sure that your kid will love every bite of it. All you have to do is take a glass and add a couple of spoonfuls of yoghurt in it. Then, sprinkle granola and fruits (strawberries, pomegranate seeds, blueberries, blackberries) over it. Repeat the entire process again. Top it with as many fruits as you want and it's ready.

Turmeric Panjiri:

Turmeric is an extremely beneficial ingredient for building immunity. Turmeric contains a compound known as curcumin that is extremely beneficial to boost immunity. Not only this, but it also contains anti-bacterial and anti-inflammatory properties that can benefit your health in plenty of ways. As kids don't like turmeric milk, so here we mix this superfood with the sweet flavour to add a unique taste to it. Blend the turmeric to make a smooth paste and then roast it with some ghee. Now, take another pan and roast wheat flour, kuskus, jaggery and ground almonds and mix the turmeric paste in it. Mix everything well and serve with a glass of milk.

Ginger curd:

Ginger is extremely beneficial for the health and it contains various Vitamins and minerals, antioxidants and anti-inflammatory properties that are beneficial for the health in several ways. All you have to do is mix some yoghurt and grated ginger together. Now, take a pan and sauté some mustard seeds, hing and turmeric powder and mix it in the yoghurt. All ready to consume!

Immunity milk: This milk contains the goodness of turmeric, black pepper and besan and is an extremely delicious and prominent home-made drink to boost immunity. This milk can easily be prepared in just a few minutes and provide you with essential nutrients that can benefit your health in various ways. All you have to do is take a pan and add some ghee in it. Now, add besan flour and roast it well. Add turmeric, black pepper and jaggery in it and mix well. Add milk and boil it. Serve hot.
Footnote
Cook these delicious and healthy recipes at home to enrich your kid's health with the goodness of vital nutrients. Make sure that your kid won't eat outside as consuming junk food during this season can destroy their health easily.