Ramadan Mubarak- Tips for Healthy Fasting
By Nmami Life Editorial 23-Apr 2020 Reading Time: 6 Mins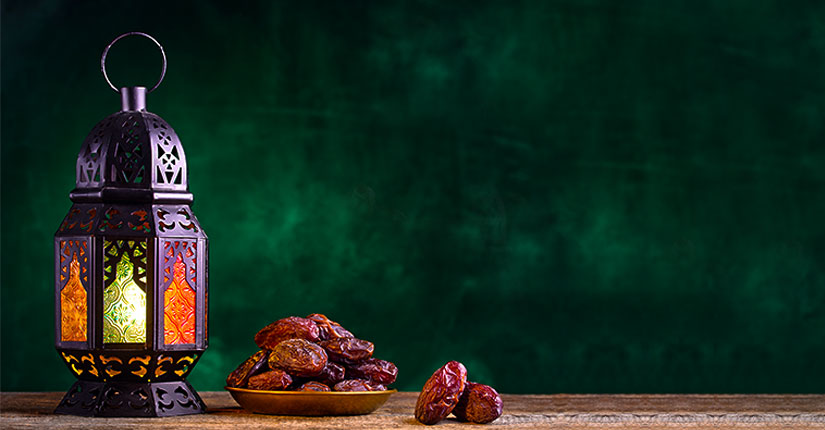 The holy month of Ramadan will commence from April 23 (Thursday) of this week, amid a nationwide lockdown that has been extended till May 3 by Prime Minister Narendra Modi. During Ramadan, also called Ramzan, Muslims around the globe observe fast for 30 days in which they do not consume food and water. After the day ends, people usually gather for 'sehri' and eat together.
In the Islamic calendar, this time is the ninth month when Muslims observe fast from sunrise to sunset. Meals served before sunrise are called Suhoor, and ones after sunset are called Iftar.
Some healthy fasting tips are as follows:
Avoid skipping Suhoor (pre-dawn meal)
While you may have the greed to catch some more sound sleep, remember that you can always take a catnap while you're fasting, but you won't be able to eat or drink. It is highly recommended to eat this pre-dawn meal before a day of fasting. A wholesome Suhoor provides enough energy to last during the long hours of fasting. Remember to include plenty of fresh fruits and vegetables, meat and dairy products so as to survive the long day of fasting.
To make it easier, set out utensils and dry food on the table before going to bed so you can quickly eat and go back to sleep after Suhoor.
Say no to overeating during Iftar
Iftar is the time when you replenish energy levels. Avoid giving in to the temptation of stuffing yourself with various fried foods for they are nothing but empty calories. Traditionally during Ramadan, dates signify the breaking of the fast and so are eaten at the start of Iftar. Dates are not only a great source of energy but are also rich in potassium that helps muscles and nerves to function well. Try including foods from all major food groups: carbs, proteins, fats, vitamins and minerals.
Keep your hydration levels up to date
Since this period carries a risk of dehydration, one should make an effort to drink at least a minimum 8 glasses of water between Iftar and Suhoor. Avoid caffeinated drinks as they promote fluid loss and opt for plain water. One could also consume fruits and vegetables that help keep body hydrated.
Go for fruit juices rather than aerated soda drinks as staying empty stomach for too long and consuming aerated drinks could cause acidity.
Too many fats are not invited
Fats are essential to many bodily functions and are a source of energy. Not limiting saturated fats however increases harmful cholesterol levels, contributing to an increased risk of heart disease and stroke. Few examples include animal fats (oils, red meat, poultry skin), full-fat milk, cream, cheese, butter, ghee, cakes. Unsaturated and polyunsaturated fats, on the other hand, aids in lowering harmful cholesterol when taken in moderation. Opt for oily fish, olive oil, vegetable oils, avocados, peanuts.
Usually, during Ramadan, mosques are crowded and Muslim community life swells with special prayers at mosques and crowded Iftar dinners. But this time, unfortunately, mosques will be deserted, daylong fasts will be broken in isolation and you would be advised to worship from where you are. 
Abiding by the lockdown norms even during Ramadan is important. Organize an Iftar with the members present at your house, instead of going out for Iftar parties. Enjoy virtual Iftars with friends and family on phone calls or through video conferencing.
Over to you
Due to lockdown across the country, it is being encouraged that people stay home and follow the rituals at home itself. All the religious and social institutions, across the country, will remain closed. The government has issued guidelines and people will be praying at their homes during Ramzan.