Hartilika teej: 6 Food rules to follow while fasting
By Nmami Agarwal 30-Aug 2022 Reading Time: 3 Mins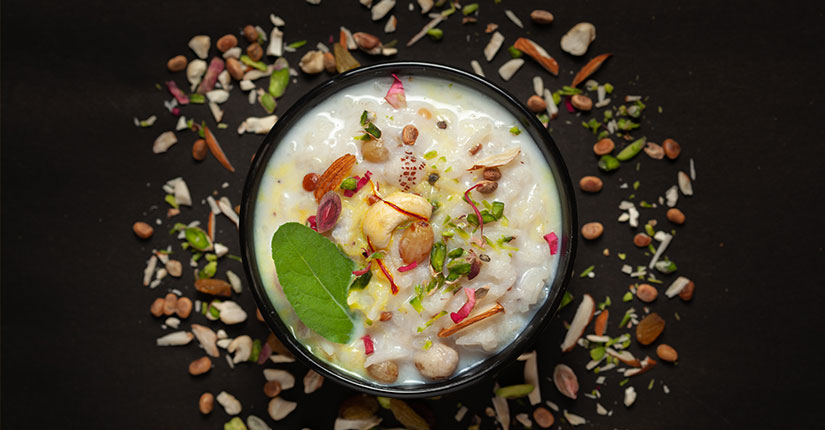 Hartalika teej festival observed during the Shukla Paksha of Bhadra month. On this day, married women fast for long and healthy life of their husband. Unmarried girls too can fast on this day to get the desired life partner. It's a three day festival where Hartilika is the 3rd and last day. Lord Shiva and Goddess Paravati is worshiped on this festival.
Here are 6 rules to follow while fasting –
Hartilika Teej fasting requires renouncing of water and food for 24 hours and eat after the muhrat ends in the next morning, after offering the vermilion to Goddess Paravati. Women observing fast on this day, wakeup early 2 hours before the sunrise take bath and wear clean clothes. Then they offer prayer to Lord Shiva and Goddess Parvati and take sankalp (pledge) to keep the vrat.
There are different types of Vrat, that one can choose to follow – those who opt for Nirjala Vrat must not consume water and food both, while those who opt for phalhari vrat may eat fruits during the day.
During the muhrat time, women have to offer prayer to Lord Shiva and Goddess Parvati. Chanting of Shiv Mantras or Shiv Purana and listen to Shiv Parvati Bhajans. Panchamarit, is prepared and offered during prayer. Panchamarit is a concoction of milk, curd, honey sugar and ghee. During Pooja, home-made sweets and other traditional delicacies are prepared and offered to deities. Dishes include Halwa, Kheer, Poori, and fresh fruits.
After breaking fast ensure not to overindulge in fried and sweet dishes. Fasting for whole day and then overeating may create digestive issues like bloating, acidity, gasses.
Incase, you are on a phalhari vrat ensure to include fruits and nuts frequently.
Hydrating well during the day is also very important. Have sufficient water, juices to keep hydrated well. Ensure to have fresh fruit juice and no packed items. Incase, you are not having water during the fasting period, ensure to intake sufficient water post fast.
Breastfeeding mothers and pregnant women should fast only if they are healthy and should also eat fruits so that baby gets sufficient nutrition. Pregnant women should ensure hydration with coconut water, juices, and water. Ensure less consumption of tea and coffee to avoid hydration.
Over To You –
Hartilika Teej involes fasting on the day by following certain religious rules and but one should keep in mind the healthy approach.