4 Fruits Surprisingly High in Protein
By Nmami Agarwal 18-May 2020 Reading Time: 5 Mins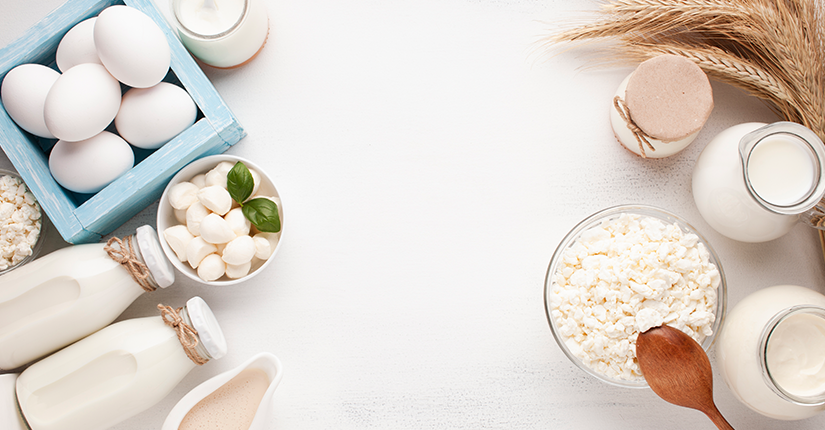 Protein has been an indispensable nutrient from our diet. It is a crucial nutrient that builds up the body. Consumption of protein is emphasized upon because it does wonders for the body. It made up of amino acids that join together to form long chains. Protein is accountable for the growth and maintenance of tissues in the human body. When people or athletes need to heal or recover from an injury or surgery, they are likely to consume protein-rich food items. Protein makes the cells and tissue stiff and rigid providing our body with a structure. Collagen is one of the most abundant proteins in the body that is present in your bones, ligaments, and skin. Another task carried out by protein is to build up the immune system. Antibodies are protein in the body that fights off foreign substances. Multiple chemical reactions take place in the body due to the presence of protein and it is also a source of valuable energy to carry out several body functions.
The main sources of protein that we are aware of include meat, fish, lentils, eggs, almonds, chicken, cottage cheese, beans, broccoli, and tofu. But did you know that fruits can also be rich in protein? Even though we haven't heard of fruits when we talk about protein, several fruits are full of protein content. Here are 4 fruits that are high in protein which you can incorporate in your meals to nourish your body with protein:
Guava: This is fruit tops the list of high protein content in fruits. Not only protein, but it is also rich in vitamin C. You can either eat guava by itself or turn it into a fun smoothie along with yogurt or other fruits. It is an excellent antioxidant and full of fiber and potassium. Along with high protein content, guava has so many benefits to offer. It boosts heart health and even improves digestion. Guava is loaded with nutritional values and you should definitely make it a habit to eat guavas.
Apricot: Dried apricot is far more nutritious than ripe apricots. It is packed with protein and low in calories. You can munch on dried apricot throughout the day or eat it as a snack or mix it up in your cereal every morning. You can also add dried apricots in yogurt. Apricots are a great source of vitamins A and C which also improve skin health. It also promotes eye health and lowers oxidative stress protecting the body from any chronic disease.
Kiwi: It is a good source of fiber and vitamin C. Apart from being rich in protein, it also improves blood pressure and promotes a healthy heart. It is a juicy and delicious fruit that can be made into a healthy snack. It is an antioxidant and full of fiber which aids in better digestion. You can try fun kiwi smoothies or kiwi salad to bring a new dish on the table.
Blackberries: Blackberries are one of the healthiest fruits in the world. They are full of nutrients and antioxidant properties. It improves blood sugar levels and cholesterol levels. Blackberries are low in calories but packed with vitamins and minerals such as vitamin C and manganese. You can serve blackberries with cream or add it in a fruit salad.
Footnote
Ensure that you are feeding your body with the right amount of protein. Along with other protein-rich food items, try including fruits in your diet too. Fruits have a savory and fruity taste that brings a change to your palate.