Vaccination of Individuals above 50 years Set to Start in March: Health Minister
By Nmami Life Editorial 10-Feb 2021 Reading Time: 4 Mins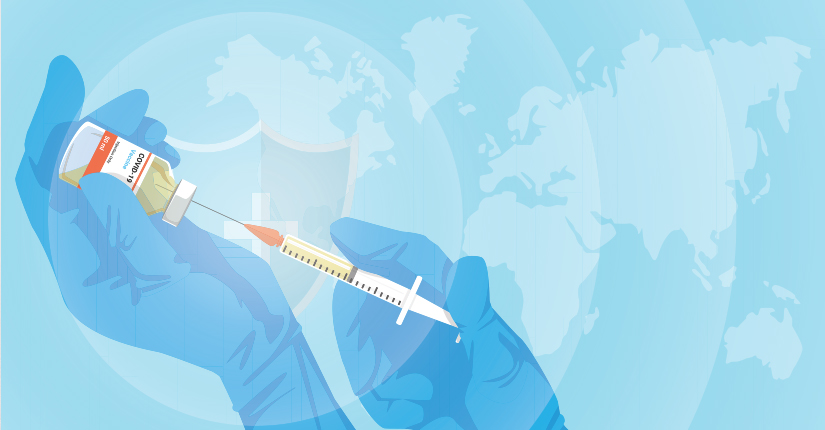 Union Health Minister Harsh Vardhan on Saturday announced "the country is developing seven more Covid-19 vaccines and added that other groups of citizens apart from healthcare and frontline workers will soon start receiving the jabs." He further added that the vaccination drive will start for the individuals above 50 years from the month of March.
The targeted audience in the first phase of the vaccination was public and private sector health care workers while the second phase of the vaccination covers the frontline workers. Both the phase covers about 3 million people. While the second phase began from 2nd February, the government is all set to initiate the third phase of vaccination and will be covering people who are above the age of 50 years. As per the reports, there are no specified dates for the third phase but the process will definitely begin in the second or third week of March.
At the moment, Covid-19 vaccines are being organised as per the emergency basis with proper observation and in a well-organized manner. Vaccines are not provided to the people and are not introduced in the open market as it can lead to chaos and control can be loosened. A further decision on the vaccination will be taken by keeping the situation in view.
Since the launch of the vaccination drive, various protocols and deadlines have seen numerous modifications. As per the sources, now the vaccination can easily be provided to numerous priority groups at the same time. The vaccination for the third category is expected to start from the mid of the march and require the centre's approval. Registration for the same will start from March 1st on the CoWin app.
As per the government, there are approximately 4.2 million people in Delhi aged over 50. Survey findings, departmental data and hospital records are still in the process to find out the people with comorbidities.
As per the government, it is better to vaccinate more and more groups of people in the early stages as it will help in easily managing the pandemic while cutting the risk of spiking shortly. Further, it is also beneficial for the health care workers and infrastructure as it will lessen the burden on them.
Footnote
A lot of states are gearing up to provide vaccination to elder people and those with comorbidities. It is quite a good step to overcome the pandemic and to diminish the chances of its spreading. Keep on following the safety protocols as prevention is better than cure.