List of celebrities tested positive for coronavirus
By Nmami Agarwal 18-Mar 2020 Reading Time: 4 Mins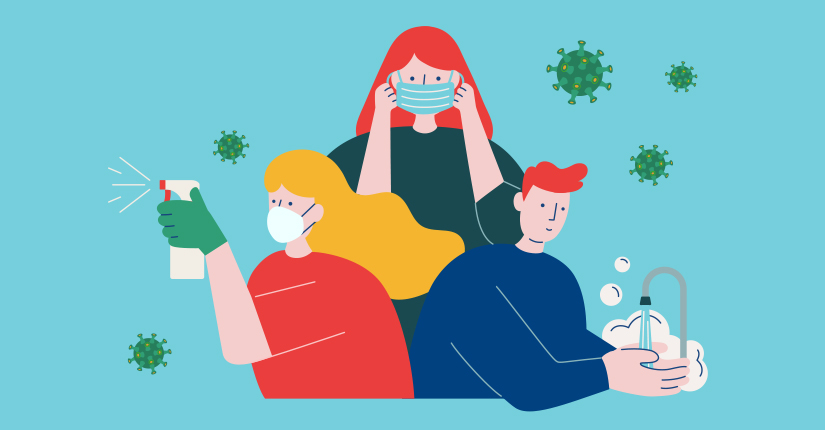 COVID 19 aka coronavirus has now spread to almost 150 countries. China has the maximum number of cases and after that comes Italy. The spread of coronavirus has caught everyone's attention and the number of infected people is rising day by day. With no cure available, doctors have advised everyone to take the necessary precautions to guard themselves against this virus.
Sports leagues and marathons have been postponed, concerts and flights have been cancelled and even parades are scrapped off. The celebrity community has also been affected by the coronavirus.
Here is a list of celebrities that have been tested positive for the coronavirus:
Tom Hanks and Rita Wilson: Last week, Tom Hanks announced that both he and his wife, Rita Wilson have tested positive for coronavirus. The Oscar-winning actor shared this news on Instagram and announced that both of them will continue to live in isolation as a safety measure. Tom Hanks and Rita Wilson were in Australia working on a project while they tested positive. Rita Wilson also shared her "Quarantunes playlist" on her Instagram.
Idris Elba: On 16th March, Idris Elba tweeted that he has been tested positive for coronavirus. The actor and producer said that he hasn't shown any symptoms for the same. His tweet read "This morning I tested positive for Covid 19. I feel ok, I have no symptoms so far but have been isolated since I found out about my possible exposure to the virus. Stay home people and be pragmatic. I will keep you updated on how I'm doing. No panic."
Sophie Gregoire Trudeau: Canadian Prime Minister, Justin Trudeau's wife, Sophie Gregoire Trudeau has been infected by the coronavirus. She has decided to remain in isolation for 14 days. Her husband shows no symptoms but he will remain in isolation for 14 days. Sophie is taking all her medicines and her symptoms are mild, the office said.
Mikel Arteta: Arsenal head coach, Mikel Arteta received a positive test result for coronavirus as announced by the club. His wife came out and announced that he is doing better. Mikel Arteta shared a post on Instagram where he said that he is feeling better and thanked everyone who wrote to him. The Premier League was also suspended because of the spreading virus.
Kristofer Hivju: Norwegian actor who was seen in the famous series 'Game of Thrones' has also been tested positive for the coronavirus. He shared a post on Instagram declaring that he and his family are going to self-isolate for as long as it is necessary. He also urged his followers to be careful, wash hands and go quarantine to prevent the virus from spreading.
Footnote
As the pandemic coronavirus is spreading all over the world, start taking safety measures and try to be at your home. Get yourself tested if you show any symptoms and follow preventive measures.