World Pneumonia Day: Prevention & Management with Diet
By Nmami Agarwal 12-Nov 2020 Reading Time: 5 Mins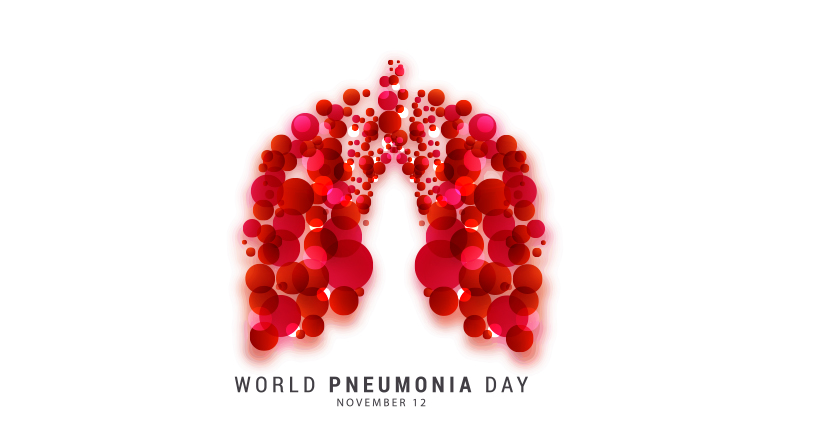 The changing season brings along cough and cold and various other respiratory diseases. The focus on these conditions is at an all-time high due to the virus striking all around. Therefore, one needs to be more aware of the conditions and work on prevention and management in a better way.
World Pneumonia Day will be observed on 12 November 2020. This day is celebrated to spread awareness of the disease that impacted millions of children globally. This year it is very crucial as it will be held during a global pandemic that is dramatically increasing deaths due to pneumonia and other causes. The theme is "healthy lungs for all" to spread awareness; promote prevention produce action to combat the disease. Infection controlling food must be added to the diet as the body requires proper nutrition to fight against the disease and to withstand the strong medications.
Prevention of disease
There are vaccines available for the prevention of this condition.
Breastfeeding must be encouraged to prevent children from getting pneumonia
Proper care must be taken in regards to hygiene by washing hands properly with hand wash and sanitizing them multiple times a day, especially before eating.
There must be a substantial reduction in air pollution in the household
Immediate medical attention to be provided to diseased children using antibiotics and oxygen therapy.
Make the immune system strong by following a proper diet and exercise routine.
Do not share eating utensils with others and make sure to avoid contact with people who are already sick, especially care must be taken in terms of children.
The motive of celebrating this day is to not only prevent the disease but to understand what all foods can help in proper recovery from this condition, some of which are mentioned below:
Green leafy vegetables must be included in the diet as they offer essential vitamins and minerals that are essential in treating the disease. They are also rich in antioxidants that protect the body from infectious agents and helps in better recovery. Examples are spinach, kale, lettuce, etc.
Citrus fruits are rich in antioxidants and vitamin C that help in boosting immunity. Oranges, kiwi, berries, etc. come under this category.
Honey: This age-old ingredient must be added to the diet as it is popular for its healing properties without side effects. Honey helps in relieving cough and cold which are the major symptoms of the condition. The most instant and effective relief from symptoms is to use a paste of ginger and honey as the antimicrobial properties help in preventing pneumonia-causing microbes
Fenugreek seeds- These are great for relieving persistent cough during pneumonia.
Turmeric- The mucolytic nature of turmeric helps in relieving mucus during pneumonia. The healing properties of turmeric help in relieving chest pain. Turmeric milk when used is very effective.
It is quite important to stay hydrated therefore, water, fresh vegetable juices, coconut water must be included in the diet as it helps in slackening the mucus and keeps the body hydrated.
Over to you:
The goal of celebrating world pneumonia day is to spread awareness about it to prevent and manage it. Maintaining a healthy and nutritious diet helps in reducing the symptoms of pneumonia while ensuring a speedy recovery. A proper diet not only helps in the maintenance of the lungs but also fuels up the body with energy to fight the infection. Spread awareness, stay safe!