WHO Tweeted About Advice For Gatherings During The Monkeypox Outbreak
By Nmami Agarwal 06-Jul 2022 Reading Time: 4 Mins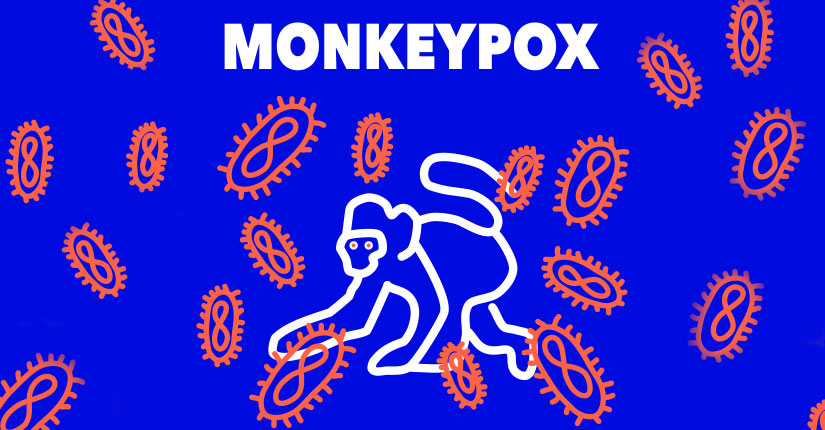 Monkeypox is a disease caused by the monkeypox virus. It is a zoonotic viral disease, meaning that it can spread from animals to humans. It can also spread between people.
Symptoms of monkeypox typically include a fever, intense headache, muscle aches, back pain, low energy, swollen lymph nodes, and a skin rash or lesions. The rash usually begins within one to three days of the start of a fever. Lesions can be flat or slightly raised, filled with clear or yellowish fluid, and can then crust, dry up and fall off. The number of lesions on one person can range from a few to several thousand. The rash tends to be concentrated on the face, palms of the hands, and soles of the feet. They can also be found on the mouth, genitals, and eyes.
Symptoms typically last between 2 to 4 weeks and go away on their own without treatment. If you think you have symptoms that could be monkeypox, seek advice from your health care provider.
Public health advice for people organizing smaller gatherings or attending gatherings of any size and type:
People with signs and symptoms consistent with monkeypox should refrain from close contact with any other individual, avoid attending gatherings, and follow advice issued by relevant health authorities.
Close contact, including sexual contact, with someone who has signs and symptoms consistent with monkeypox, should be avoided.
Anyone who feels they may have been exposed to monkeypox should exercise additional care.
Information specifically designed for communities of gay, bisexual and other men who have sex with men is now available, including updated public health advice.
Gatherings attendees should always be reminded to apply individual-level responsibility to their decisions and actions, with the aim of preserving their health, that of the people they interact with, and ultimately that of their community. Gatherings should be used as opportunities for information outreach and for risk communication and community engagement (RCCE) activities; these should also target individual behaviors associated with side gatherings, unplanned congregation, and unstructured socialization in public or private spaces.
Health authorities and event organizers should facilitate the adoption of appropriate public health and social measures, including those aimed at infection prevention and control, to decrease the risk of transmission of the monkeypox virus in conjunction with the event.
Over To You:
The World Health Organisation continues to monitor the current monkeypox closely for any changes that may affect the advice included in this document.