Actress Kirron Kher is Diagnosed With Multiple Myeloma
By Nmami Life Editorial 03-Apr 2021 Reading Time: 4 Mins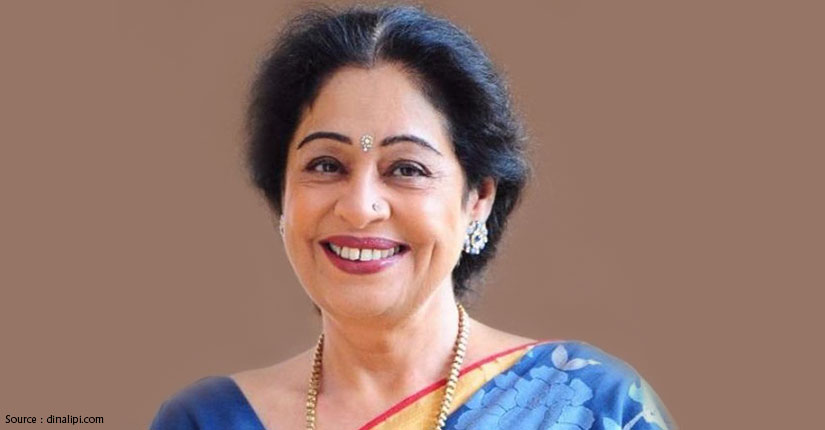 Bollywood actress Kirron Kher is suffering from a type of blood cancer which is known as multiple myeloma. Anupam Kher, her husband, recently declared about her illness on his social media portal and supported her by saying that she's a fighter and on her way to recovery.
He took to Twitter and wrote "kirron is currently going through the treatment and she is a fighter and will come back becoming stronger than before. She is treated by a phenomenal set of doctors. Thank you for all your worries and concerns and keep sending your love to her in your prayers and in your heart. She is well on her way to recovery and we thank everyone for their support and love. Anupam and Sikander."
Multiple Myeloma is a progressive hematologic disease. It is cancer in white blood cells often known as plasma cells and is found in the bone marrow. The unconditional multiplication of cells throws out the normal cells from the bone marrow and therefore accumulates the cancerous cells in it while hampering the normal body function. Multiple myeloma is a disease that hampers the immune system, bones, red blood cells etc. The accumulation of cancerous plasma cells in the bone marrow generates abnormal proteins in the body that causes various complications.
Symptoms of Multiple Myeloma
There might not be any symptoms when the disease is in its early stage. Here are some common signs and symptoms that people suffer while suffering from this disease.
Pain in the bones especially in the spine or chest
Loss of appetite
Upset stomach
Constipation
Weight loss
Weakness & fatigue
Nausea
Frequent infection
Severe thirst
Weakness or numbness in arms and legs
Various factors could increase the risk of developing this condition including age, genetics or family history, obesity, or coming in direct contact with certain types of chemicals. People above 60 years of age have a high risk of getting this disease. Proper treatment of this disease is extremely vital to remove any further complications. Depending on your condition or stage, your doctor will prescribe you the treatment plan to treat this condition effectively. Getting enough nutrition suggested by your doctor is extremely vital to tackle the symptoms and to treat the condition.
Here are some health complications associated with multiple myeloma.
Frequent infections
Bone problem
Renal insufficiency
Anaemia
Damage in kidney
Footnote
Proper treatment of this disease is extremely vital in order to avoid any further health complications. Make sure that you maintain a healthy lifestyle to decrease your risk of getting such types of diseases. Actress Kirron Kher has always been a fighter and is undergoing treatments. We wish her a speedy recovery!