Human Rights Day- Claim Your Right on Healthy Nutrition
By Nmami Agarwal 10-Dec 2020 Reading Time: 4 Mins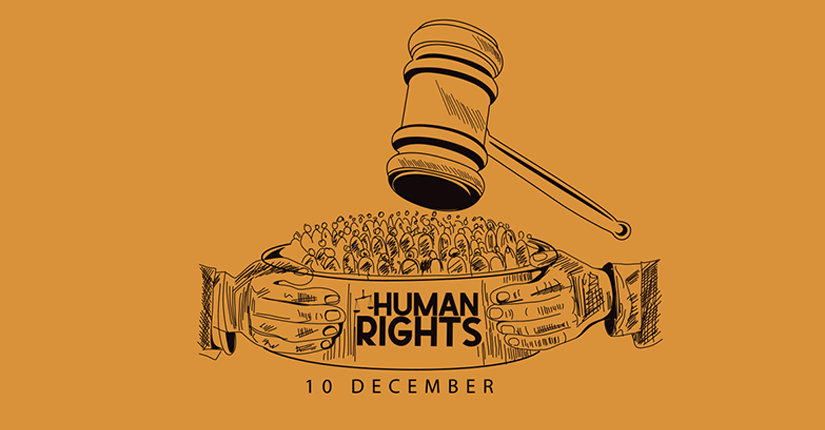 Each year 10th December is celebrated as Human Rights Day. This marks the day when the United Nations calls a campaign for people to know and push for their human rights no matter where they are in the entire world. All the universal human rights begin in small places as small as home. These are so close and so small that they cannot be seen on any map of the world. Yet these rights have meaning there where each individual seeks equal justice, equal opportunity, equal dignity without discrimination. One must have the right to a standard of health.
This standard right of health requires a certain set of criteria that is helpful to the health of all people. Such as the availability of health services, safe working environments, adequate housing, and nutritious foods. The right to health is closely linked to that of other human rights, such as the right to food, housing, work, education, non-discrimination, access to information, and participation.
The right to health does include the freedom to control one's body and health without any interference. It also includes the entitlement to provide everyone an equal opportunity to enjoy the highest attainable level of health.
Approaches to Human Rights
The main goal of the human rights approach is that all the policies and strategies are designed in such a way that improves the enjoyment of every person to the right to health.
Some such strategies used are:
The principle of non-discrimination seeks to guarantee that these rights are followed without any discrimination based on color, sex, religion, race, political or other opinions, social origin, property, birth status, age, family status, gender identity, economic situation, and health condition.
There must a sufficient quantity and availability of public, health care facilities, services, products, and programs.
All the products, programs, health facilities, and goods are accessible to everyone. It has four dimensions such as physical, non-discrimination, affordability, and information.
All the goods, services, health facilities, must be medically appropriate and of good quality.
All the goods, services, health facilities must be respectful of cultural and medical ethics as well as sensitive to gender and life cycle requirements.
States and other duty charges are answerable for following these rights.
One must keep in mind that these rights are universal and every person all over the world is entitled to them. These programs are made to be responsive to the needs of the population. A human rights approach recognizes relationships to empower people to claim their rights and encourage service providers to meet their obligations in creating more responsive health systems.
Over to you:
Human rights provide a powerful idea that all individuals, by their humanity, are born free and equal in dignity and rights. Each individual has the right to utilize health programs and products such as food, clothing, housing and necessary social services. Each and every one is responsible to follow the rights properly and not violate them.