Geriatric Wellness –>Quick, Healthy and Easily Digestible Recipe Ideas for Elderly
By Nmami Life Editorial 13-Jun 2020 Reading Time: 6 Mins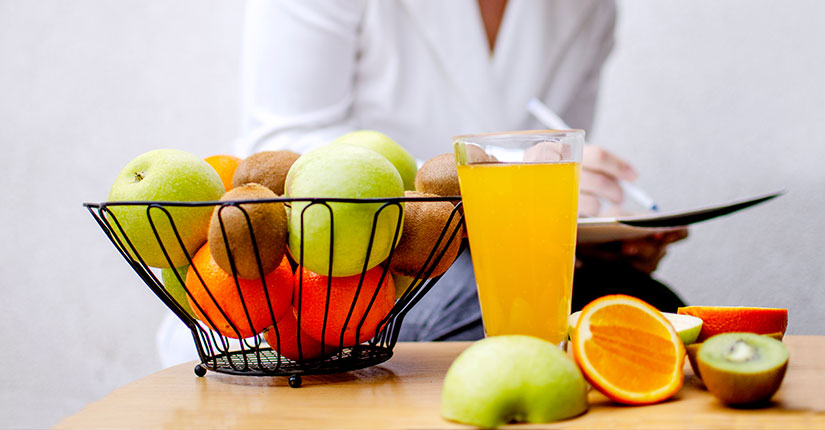 With time, the elderly lose interest in cooking and their changing taste buds make them lose interest in eating as well. Older adults are already taking various medications due to which they may not be able to taste the food they're eating and sometimes lose appetite as well. With the difficulties of not being able to chew properly, many seniors have special nutritional needs. As a caregiver, these issues can make it difficult to provide wholesome and nutrient-rich meals that satisfy a senior's needs. 
Here's a list of healthy recipes for caregivers who are looking for healthy options that specifically meet the needs of older adults:
This is a classic and delicious breakfast to have, with the addition of spices like cinnamon and cardamom; it can be made an immunity booster. This particular Banana recipe can be turned to smoothie recipe as it is good for digestion and for keeping inflammation under control or you can simply keep it as a cereal oats breakfast. You can add kefir in this smoothie which benefits seniors as it has high vitamin B12 content.
How to prepare: Take some oatmeal cereal or rolled oats along with salt in a microwave-safe vessel along with some water and heat it for a minute. Stir it for some time and you can also heat for few more seconds to get the thickness you want. You can add nuts and seeds like almonds, walnuts and sunflower or pumpkin seeds. Add banana slices and yogurt and enjoy this easy to make the recipe as breakfast.
Basil Tomato Salad with Quinoa
This is a light Mediterranean salad that has a combination of wonderful flavors all in one easy to make at your lunchtime. The quinoa is packed full of nutrients, and the spices offer additional healing and health benefits too. Fresh tomatoes and basil add in delightful textures that make this meal both entertaining and flavorful at the same time.
How to prepare: Place some cooked quinoa in a large bowl and add all the available veggies and toss very well to combine. Add some fresh tomato puree and chopped tomatoes to the salad. Add some salt to taste, vinegar, salt, and seasonings like black pepper. Garnish with fresh basil leaves. Salad can be served immediately or transfer to an airtight container, refrigerate, and allow flavors to get absorbed for a few hours before serving. Salad should be kept in an airtight container in the fridge and should be consumed fresh on the same day.
Soup is always a good option and does not require much chewing. Add a variety of vegetables to increase its health value. Just take a bunch of veggies available at home and cook them for a few minutes and your light yet nutritious meal is ready.
How to prepare: Heat some oil first at a medium flame and then add vegetables like tomatoes, peas, cabbage, mushroom, beans, broccoli, pumpkin and others as per your choice. To this, you can add vegetable stock or water and a little tomato juice. Boil it until veggies turn tender or pressure cook for two whistles. Add basil leaves and cook on low heat until the vegetables become soft and tender. Garnish with herbs like rosemary, thyme and black pepper to taste. Add a little broth or more milk to thin it out if it's too thick for you. Serve hot. This gives an extra dosage of vitamin B12 while also getting a lot of other nutrients along the way.
*Note: Geriatric patients who cannot chew much or have digestive issues like constipation, flatulence, acidity can also opt for mashing the above recipe ingredients and having it.
Over to you
Eating healthy is one of the key requirements to have a disease-free and fulfilling life for every age group.  For the elderly, it is more essential to have a balanced and nutritious diet with good immunity.