Be Thankful to our Doctors for their Selfless Act
By Nmami Agarwal 01-Jul 2021 Reading Time: 3 Mins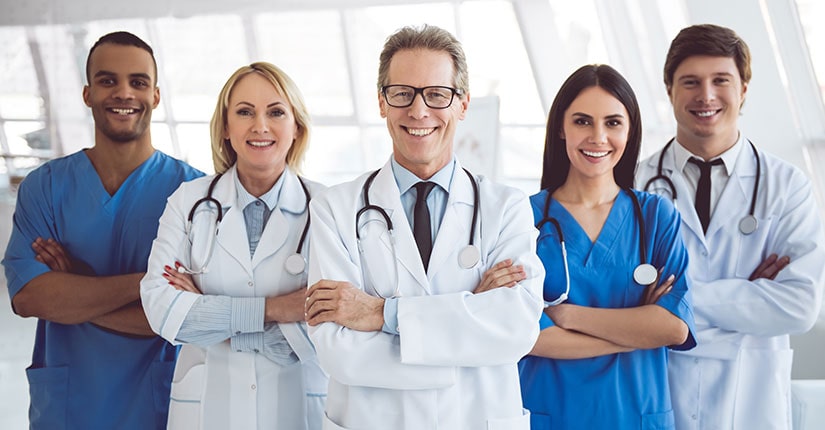 Every year, India celebrates National Doctor's Day on July 1. The history of this day goes back to honour the renowned physician, Dr. Bidhan Chandra Roy. The country celebrates him and all the other doctors who relentlessly work for the betterment of their patients. Being a doctor has always been a highly respectable profession. People look up to doctors for help, inspiration, and put their faith in them. Doctors work round the clock, saving hundreds of lives every day. They sacrifice their own lives to protect someone else's. Becoming a doctor demands diligence, sacrifice, commitment, and hard work in every step of their lives. The world recognizes their strenuous efforts and celebrates their doctors in order to show respect, honour, and compassion.
The idea behind this day to pay tribute to our doctors for their endless struggle and services to mankind. We often forget how crucial their job is but this day is to remind everyone that these people are the ones striving to keep us healthy and alive. National Doctor's Day is when you praise doctors and physicians for their dedication, perseverance, and persistence.
Right from writing messages of appreciation to recommending their services to the people- there could be various ways to be thankful to our doctors for their selfless act. During the time of the pandemic, these healthcare workers risk their lives and continue to care for and treat the patients without thinking about themselves. Let's celebrate this day by staying at home!
A country cannot prosper without efficient doctors. They are the backbone of every progressing and flourishing nation. Medicine has grown and advanced over the years. With the help of medicine and innovation, humans have recovered from deadly diseases that seemed untreatable. This medical advancement has been possible due to doctors who were faithful and hardworking. Doctors have changed the face of medicine. They need to be remembered and honoured for achieving the impossible.
Footnote
Let's celebrate this day and honour the real-life superheroes for their tremendous hard work and contributions to the country.