Budget Friendly Super Food to Stock
By Nmami Agarwal 27-Jan 2020 Reading Time: 5 Mins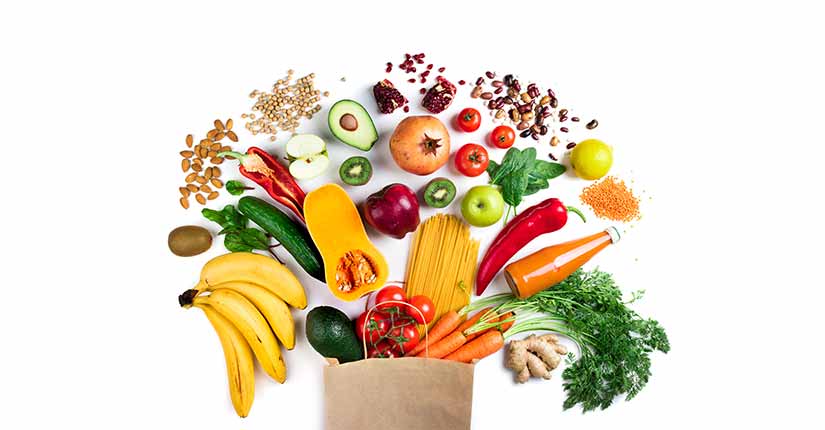 You must be thinking how suddenly super foods took the entire spotlight. The reason behind this popularity was the trend which merged with the people who are continuously on the go to look for healthy choices. When we talk about superfoods, the next thing that comes to our mind is how costly they would be since they are exotic. Nutrient dense foods or eating healthy can be expensive at times and so here we bring a bucket of superfoods to try in a pocket friendly way:
Oats
Oats are gluten free whole grain and powerful antioxidants like avenanthramides help reduce blood pressure. High in soluble fiber beta glucan helps reduce cholesterol and blood sugar levels while promoting growth of healthy gut bacteria. Oats being a good source of fibre also gives a feeling of fullness.
A regular box of oats can last for up to one month if consumed as per single serving per day.
Word of caution: While instant oats are quick to cook but are highly processed and so should be consumed less and you must opt for oat bran.
Cinnamon
Used since ancient times, cinnamon being a spice is not only used for flavour in food but is also a part of several home remedies. Antioxidants such as polyphenols present in it help protect our body and oxidative damage caused by free radicals. Cinnamon has anti-inflammatory effects and improves sensitivity to the hormone insulin.
Since cinnamon is going to be used for about just a pinch so even 100 grams of it will last longer than you think.
Eggs
A great source of healthy fats and proteins, eggs also hold a good amount of choline. Choline is an essential micronutrient that can help the liver function well. Eggs contain two antioxidants called lutein and zeaxanthin, which are known to protect vision and eye health. The best part is though eggs contain fats but having them regularly won't increase the risk of diabetes and heart diseases.
A bunch of half dozen eggs (six in number) can last upto three days if consumed two in a day per individual.
Coriander
Coriander leaves are rich in Vitamin C and Vitamin K. Vitamin K is good for treatment of Alzheimer's disease. It supports digestion and promotes liver functions and bowel movements. It stimulates insulin secretion and lowers blood sugar levels. Coriander contains antioxidants which can prevent eye related diseases.
A bunch of coriander leaves is easy to get from the grocery vendor and may last for upto a week.
Beetroot
Beetroot contains an antioxidant called alpha-lipoic acid. A review of studies in 2019 revealed that alpha lipoic acid leads to decrease in the symptoms of peripheral and autonomic neuropathy in people with diabetes. Including beetroot in the form of salad or smoothies can actually enhance the intake of fiber.
Consuming one beetroot a day won't burn hole in the pocket and can be made a part of daily diet.
Over to you
Eating healthy on a tight budget can be a challenging task. An affordable healthy eating is the best way to keep your nutrient requirement up to date. However, keep in mind that no single super food can give you all nutrients and so should not be the only source of nutrition. Every super food holds its own benefits and we need the right combination of all of them to nourish ourselves. Over usage of any food item should always be avoided as moderation is the key.