Garlic Potato Wedges
By Nmami Agarwal 25-Aug 2022 Reading Time: 1 Mins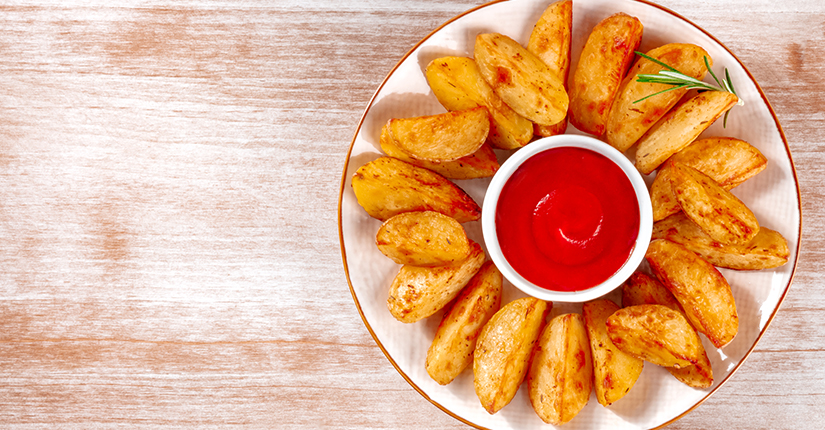 Garlic potato wedges are something you would love to binge on a rainy day.
Nutritional Benefits –
Potatoes keep you full for longer as they are a good source of fiber. They can also help lose weight. Garlic is an antioxidant that helps in boosting immunity and keeps the joints stronger.
Ingredients –
1 cup potatoes
Garlic cloves
1 tbsp olive oil
Salt to taste
Calorie Count –
Calories
235 Kcal
Proteins
3 Grams
Carbohydrates
26 Grams
Fats
15 Grams
Method –
Heat oil in a pan, add garlic cloves, and cook until brown.
Cut the potatoes in wedge shape, and put them into the garlic mixture.
Cook until brown and roasted and serve.
Over To You –
Enjoy the garlic potato wedges with your favorite dip or just a cup of tea.