4 Flavour-packed Home-made recipes for a Healthy Gut
By Nmami Agarwal 13-Dec 2021 Reading Time: 4 Mins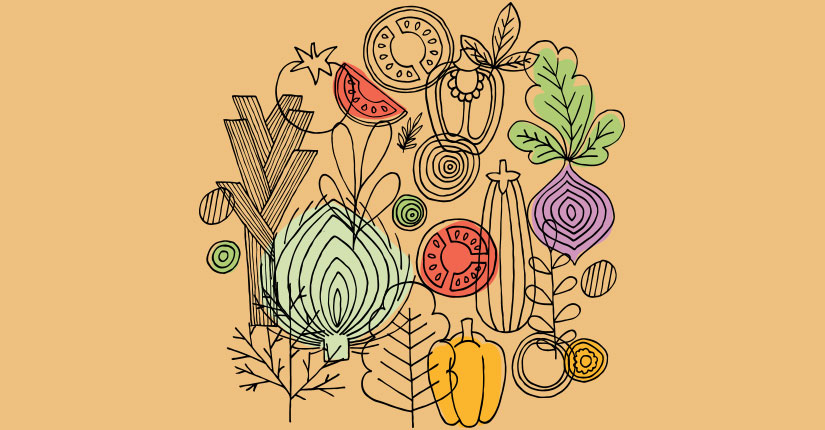 Taking care of your gut is vital for immune health, weight regulation, mood fluctuations, and more. Your digestive system handles a lot, and feeding it a variety of nutrients, including probiotics, prebiotics, fibre, and good fat, can be a simple and effective way to maintain overall well-being and a healthy gut. Try our delicious recipes created especially for you and keep your gut health normal!
Thai red curry soup: Preparing red Thai curry paste keeps things simple. With this flavourful soup of coconut milk and chicken, you'll skip the take-out once and for all. All you require is ingredients namely coconut milk, chicken broth, onion, garlic, ginger, broccoli, curry paste, coconut sugar, carrots, and boneless chicken breast. Start by whisking coconut milk, broth, curry paste, coconut sugar, and tamari together in a cooker. Add the remaining soup ingredients and keep stirring. Cook on high flame for 2 hours. Once cooked, shred the chicken, and give the soup a good stir. While serving, ladle soup into bowls and top each one with cooked brown rice, peanuts, cilantro, and a squeeze of lime. Serve warm and enjoy the gut-friendly soup!
Banana sour cream pancakes: Bananas are an everyday prebiotics superfood, which feeds good bacteria. You would require flour, jaggery powder, baking powder, sour cream, eggs, milk, vanilla extract, lemon zest, unsalted butter, and bananas of course! Sift together flour, sugar, baking powder, and salt in a bowl. Whisk together the sour cream, milk, eggs, vanilla, and lemon zest in another bowl. Add the wet ingredients to the dry ones, and mix them well. Now, melt 1 tablespoon of butter in a large skillet over medium-low heat until it bubbles. Ladle the pancake batter into the pan to make pancakes. Cook for 2 to 3 minutes, until bubbles, appear on top and it is nicely browned. Serve with sliced bananas and enjoy!
Vegan overnight oats: The vegan overnight oats are a gut-healing marvel for you. Not only are oats a great source of prebiotic fibre, but apples contain a compound called pectin, which increases levels of a short-chain fatty acid called butyrate. This feeds the beneficial gut bacteria and reduces the population of harmful strains. You can even add a good amount of yoghurt to increase gut-friendly probiotics.
Confit garlic tomato toast: This simple toast is a gut-friendly powerhouse. Tomatoes contain antioxidants such as lycopene and plant polyphenols, whilst garlic and thyme are natural antimicrobials to keep gut bacteria in balance. Along with this, olive oil is rich in fatty acids and polyphenols, proven to reduce inflammation in the gut.
Over to you:
Gut health recipes are easy to make. Try these simple yet healthy gut-friendly recipes at home and do let us know how you liked them.