Nov 25 Effective Home Remedies to Treat Dry Hair in Winter
By Nmami Agarwal 25-Nov 2021 Reading Time: 5 Mins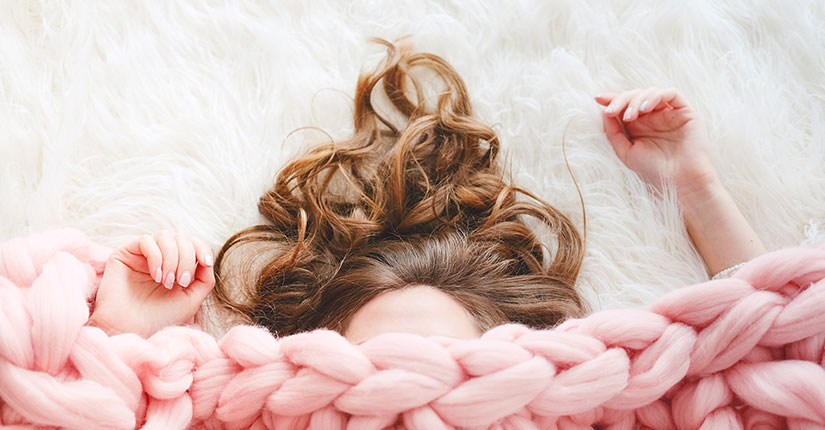 Dry hair does not absorb and retain moisture to keep its toughness, texture, and brightness, so when the temperature drops, your hair is going to require care if you want them to look gorgeous and lustrous. In winters, not just hair but also our skin and scalp dry up and lead to frequent hair and scalp infections and problems. For long term care, home remedies are very beneficial, and here we share some of them with you –
Apple cider vinegar – Anything that dries out hair makes it frizz. Alkaline shampoos, styling gels, hair products that contain alcohol, and styling tools which produce heat are not recommended in winters. They dry out hair, and with the lack of moisture during the winter season, they become brittle, leading to split ends and breakage, ultimately hair loss. Healthy hair has an acidic pH, thus with pH balance, the cuticles on our scalp remain flat and closed. Apple cider vinegar has just the right amount of acidity to maintain your health. Its application includes the simple process of making a lotion with warm water and then applying it to your hair. Letting it rest for five minutes and then rinsing it off with cold water. It is necessary to use towels and let your hair air dry.
Warm oils – Easily available oils such as coconut oil, olive oil, almond oil, castor oil, jojoba oil, and corn oil are included in warm or hot oils. These oils are rich in vitamin E and antioxidants, which help seal off cuticles with moisture, repair skin damage, and promote the regeneration of cells. Their application is quite simple also, and with the trend of work at home, the need to rinse it off before work does not arise. It is important to massage these oils properly onto the scalp and to let it rest. Argan oil is wonderful in its utility that is beneficial for both hair and skin, and during the winter season, it will keep that moisture locked in.
Hair washing routine – It is important to not wash hair very often, as with the grime and dirt, essential oils are also removed. Sadly these oils take longer to replenish, unlike dirt and grime. Hair protection ways such as using caps, bandanas, or homemade hair masks are better options. It is also important to use cold water to wash hair and scalp as it maintains good hair health. Hair products also should be checked whether they contain paraben and sulfate which lead to hair breakage and loss. Oil-based shampoos and conditioners are better for hair during winters. It is also important to not overuse hair products and hair styling materials. For regions that have snowfall during winters, it is recommended to always cover your hair while going outdoors.
Homemade hair mask – Eggs, citrus fruits, avocados, bananas, yogurt, and gelatin mixed with oil or water make up for a hair nourishing mask. These provide nutrients to your scalp and promote the growth and maintenance of healthy hair.
During winters with easy and inexpensive home remedies, your hair health should be maintained and improved. All it requires are a few changes to your lifestyle and diet.